3 MOnth

Aviation Training in DUbai
Our 3 months IATA accredited Aviation Training package is exclusively designed to cater to the rising demands of our customer base in India, who are highly keen to pursue Aviation training in Dubai. This is a 360 degree training package best suited to equip candidates with the right abilities to fit into the different roles within the Aviation industry.
3 Months Training Package Includes
Internship opportunity at international airports
Certification from Dubai Ministry of Education
A regional leader in the Middle East, Blue Ocean Academy is the UAE's first home-grown 'Superbrands' awarded training and consulting organization and 'Regional Top Performing Accredited Training Centre in Africa and Middle East' awarded by IATA. We are active in 12+ countries, with 100,000+ worldwide alumni, a global network of certified trainers, international affiliations and multinational partners.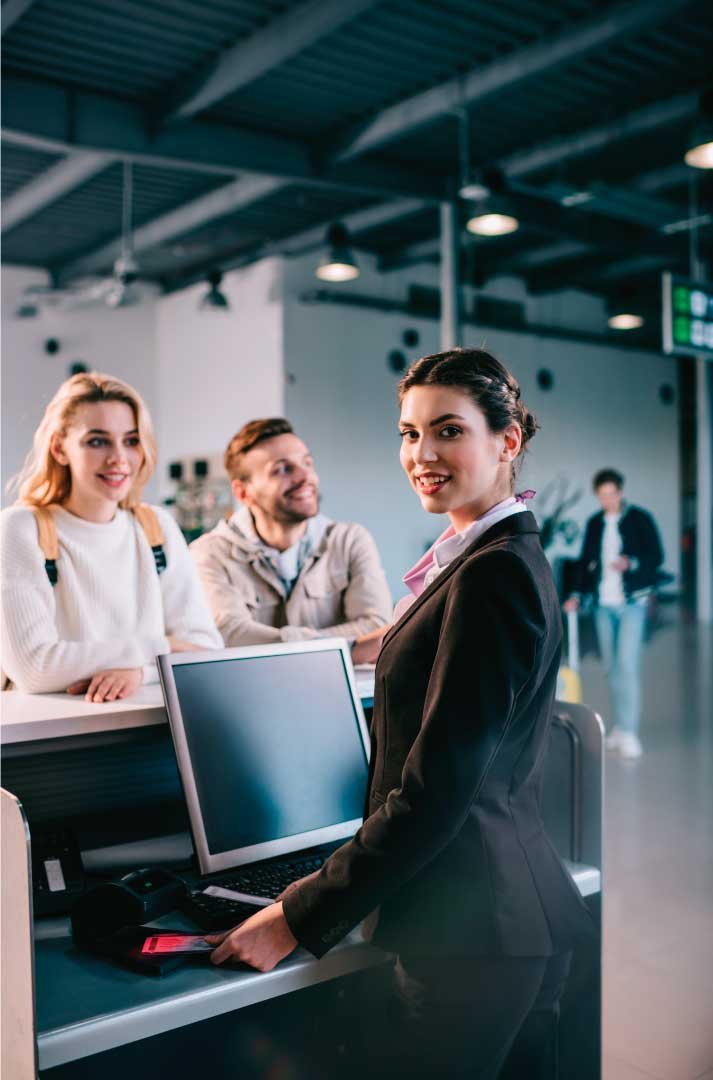 Aviation – A Dream Career
Aviation is the dream career for many young adults. A career that is both fascinating and challenging. It is in fact, one of the most amazing career paths that give you the chance to fly around the world while getting paid for it. The aviation industry is vast and offers multiple job roles
Right Training and Professional Certification
will demonstrate your knowledge in the field and your ability to meet the specific demands of the profession.At Blue Ocean Academy, the aviation programs are accredited to and awarded by the International Air Transport Association (IATA).
Start Your Aviation Training
Journey in Dubai
Dubai has fueled a strong demand for qualified aviation professionals. Dubai is not just one of the world's most prosperous and advanced cities. A major economic hub situated in the heart of the Middle East, Dubai offers the perfect ambience to kick start your Aviation journey. Every year hundreds of students from all over the world earn their professional qualifications in Dubai and start their career journey with major airlines and airports.
Why
you should
come to
Dubai for
Studies
Time and again, Dubai has re-emerged as the aviation powerhouse. Dubai offers abundant opportunities for Aviation aspirants to learn, experience and grow.
Global aviation bridge

World's safest city

Close to India

Advanced lifestyle

Multi-cultural atmosphere
Dubai Home Away from Home
Dubai is also home to a large Indian expat community, something that automatically sets a warm welcoming tone for every newcomer from India.
World's Safest City
Dubai features amongst the top safest cities in the world, a major factor guardians consider when it comes to sending their children abroad for higher studies.
Convenient Location
No matter which part of India you are located in, the United Arab Emirates and India are in close proximity.
Multi-cultural Environment
Amidst all these, one can find over 200 nationalities residing in Dubai. Learning and growing amidst a multi-cultural ambience also helps in better personality development of young adults.
Advanced Lifestyle & Premium Facilities
Also known as the city of dreams, Dubai is built on a strong foundation of advanced technology that makes every minute of your life easy and productive.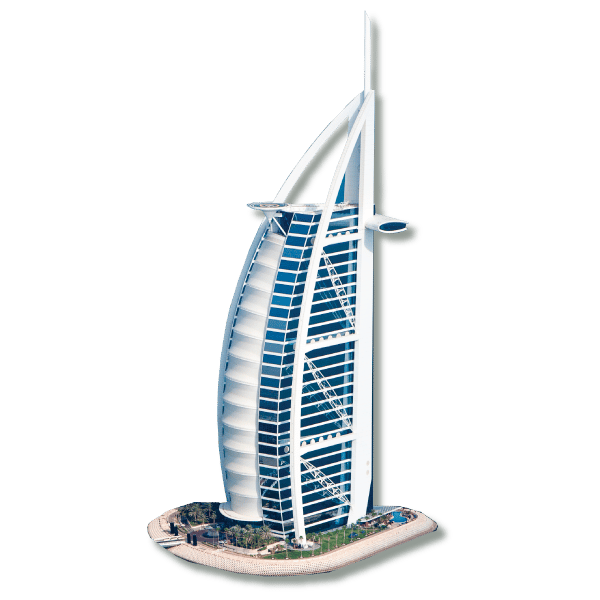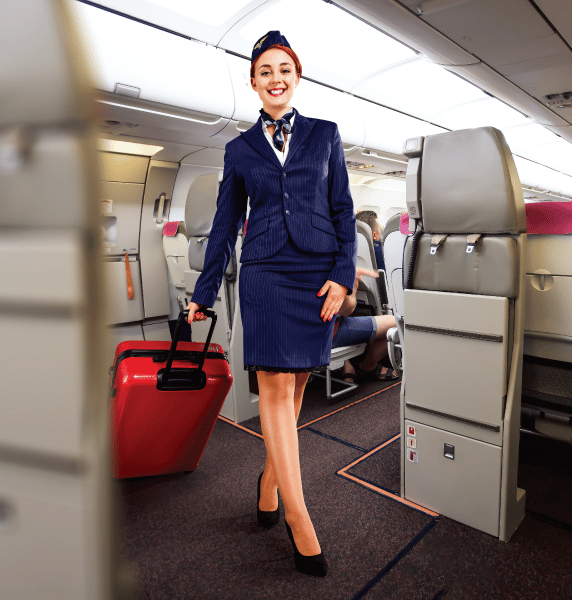 IATA CABIN CREW TRAINING
IATA Passengar Ground Service Training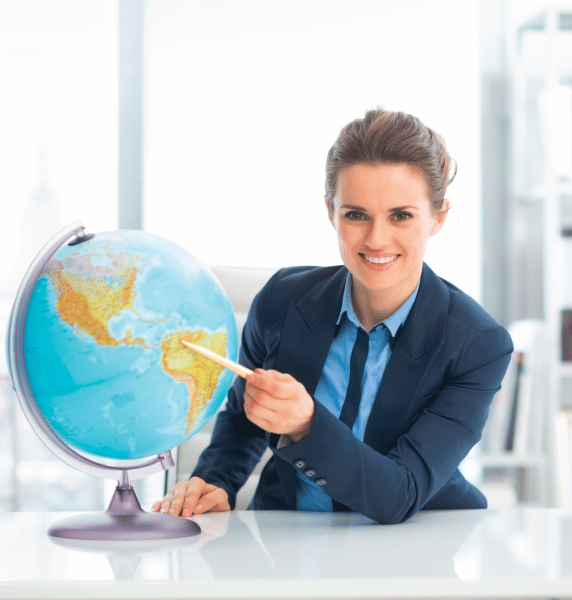 IATA FOundation in Travel & Tourism Diploma
Customer service is of paramount importance in the aviation industry. It involves providing the best service to the customers and making their journey convenient. The Passenger Ground Services (PGS) program will focus on the airport and airline ground operations, fulfilling aviation security requirements, managing passenger interactions and understanding dangerous goods regulations.
Comprehensive 3-Month IATA Certification Training
[wpdatatable id=3]
Travel is a passion for several people. If you are one among them, then Foundation in Travel and Tourism Diploma (FTTD) program is for you. It is a prestigious diploma program certified by IATA that fulfills your dream to work in the travel and tourism industry. In this course, you will learn everything about making travel arrangements, reservations, ticketing and Global Distributions Systems.
Comprehensive 3-Month IATA Certification Training
[wpdatatable id=4]
Being a cabin crew member of a reputed international airline is a dream of several ambitious youngsters.
The IATA Cabin Crew certification focusses on customer service, communication skills and safety standards. It will give you insights into the essentials of customer service and make you prepared for the global market.
Comprehensive 3-Month IATA Certification Training
[wpdatatable id=5]
"I got my dream job in Emirates."
A big Thank You to Blue Ocean for providing the best IATA course in UAE,. Because of your support, I got my dream job in Emirates. Once again, thank you to the entire team for helping me accomplish my goal.
Cinderella Rai
Marhaba Agent
Emirates
"Achieved my dream job
in the Aviation field"
Blue Ocean Academy just
opened up an opportunity to
achieve my dream job in the Aviation field. The faculty members are very responsible and helpful. It helps students to enhance their performances in their professional lives.
Marzuq Rahman Mujibur Rahman
Sharjah International Airport
"Inflight Product Operations Assistant
with Fly Dubai"
I am proud that I made the right choice by enrolling for the IATA Cabin Crew training at Blue Ocean Academy. The training and guidance helped me secure my job as an Inflight Product Operations Assistant with Fly Dubai. 
Malik Taemoor
Inflight product operations Assistant- Fly Dubai
"Thank you for offering references for a job"
A very big thank you to Blue Ocean for offering references for a job that I have now secured (Hilton Dubai Jumeirah and Hilton Dubai The Walk) as a reservation agent.
Yashmitha Sewsunker
Reservation Agent
Hilton Dubai
"Got placed with the Department of Civil Aviation Sharjah."
I completed my IATA Cabin Crew training from Blue Ocean Academy and successfully got placed with the Department of Civil Aviation Sharjah in Airline Charter Operations. Nothing would have been possible without the training and mentorship I received at Blue Ocean. Thanks to all my trainers and coordinators.
Sharu Cherian Philip
"Achieve your dream career successfully"
I am very grateful to Blue Ocean Academy. Their excellent training program helped me to become IATA Cabin Crew Country Topper (2021). It is a dream come true. The faculty is very helpful and I can assure you that with Blue Ocean, you will achieve your dream career successfully
Namaganda Josephiene
"Internship opportunities at international airports"
Aviation has always been my passion. I am glad that I chose Blue Ocean Academy for the Passenger Ground Services Course. They offer a selection of courses accredited by IATA and train you well enough along with internship opportunities at international airports. Highly recommended.
Asanescu Ancuta
"I am currently working at DNATA"
I am proud to say that I completed my IATA RAMP Services Training from Blue Ocean Academy and I am currently working at DNATA. Thank you Blue Ocean for helping me achieve my dream job. Highly recommended. Thanks to all my trainers at Blue Ocean Academy.
Yao Jonas Prince Elie Kouakou
Dr. Sathya Menon
Chief Executive Officer
Mohammed AL Ali
Vice Chairman
John Ellis
Chief Operating Officer -
V S RAMACHANDRAN
Chief Financial Officer
Mohammed Irfan
Assistant Vice President Retail Sales
Mohammed Shafi
Senior Director - Operations
Noba Norbert
Head of IATA Operations
Magma Sanjith
Senior Faculty - IATA
Why Join Blue Ocean Academy
IATA training curriculum & teaching methodologies
98% pass percentage solid track record of success
Dubai Ministry of Education (KHDA) Accredited Certification
Boot camps and exam preparation sessions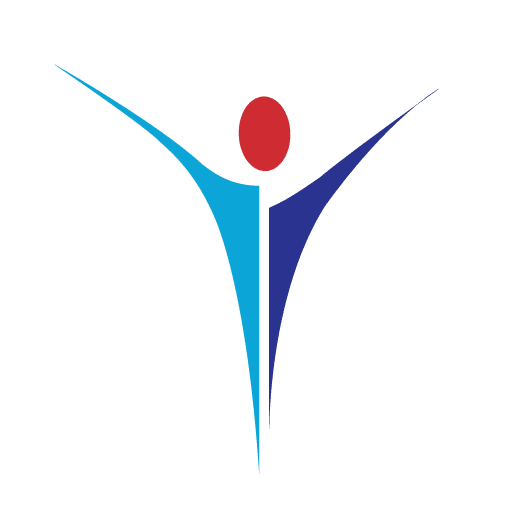 Internship at the International Airports

Complimentary Grooming Sessions