Welcome To Accounting & Finance Webinar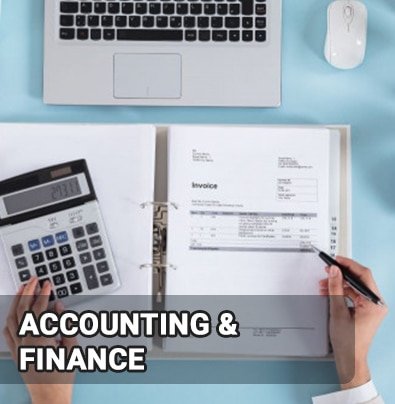 The Balance Scorecard (BSC) is a management system that empowers an organisation to identify and analyse its vision and strategy and translate them into action. BSC offers feedback around both the
internal business processes and external outcomes to improve continuously strategic performance and results.
An insightful knowledge of the Balanced Scorecard methodology has helped many organizations improve their performances drastically. So can yours.
Join our webinar on 'Balance Scorecard as a tool of Performance Management' to learn how mastering the balanced scorecard methodology could make a big difference to your organizational progress.
The webinar will highlight: :
Overview of performance management
Whatis the Balanced Scorecard & its uses
Key Performance Indicators of using Balance Scorecard
The session will also talk about the key benefits of the CMA certification, its course structure, exam pattern and other details. Being a CMA (Certified Management Accountant) certified professional will demonstrate your expertise in financial planning, analysis, control, decision support and professional ethics – skills that are in demand by organisations around the world.
Do join us to know more about :
Key features of CMA course- course outline, time commitment etc.
Key benefits of CMA course – additional skills and monetary gain
Outline of syllabus – exam pattern, testing window, difficulty etc.
Forum :Accounting & Finance Forum
Seminar :Accounting & Finance Webinar
Topic :Balance Scorecard as a Tool of Performance Management
Date :July 26, 2021
Time :7.00 – 8.30pm (Dubai, UAE Time)
Phone :+971 5668 354 64