Welcome To IATA Webinar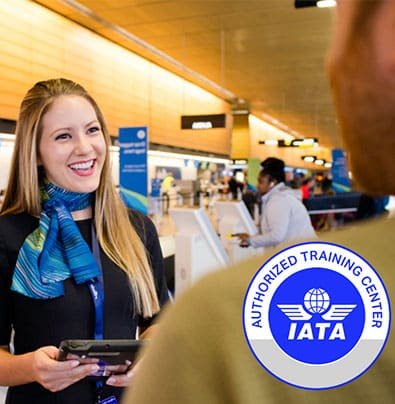 Are you ready to embark on a life-changing experience that guarantees limitless career opportunities in the Aviation sector? Start your journey here today in Dubai, the city that offers great infrastructure and an ever-increasing demand for aviation professionals.
Blue Ocean Academy presents a career enlightening webinar focused on Aviation Training in Dubai designed exclusively for students from India who are keen to study and can benefit extensively from IATA-certified courses like IATA Airline Cabin Crew, and IATA Foundation in Travel and Tourism Diploma and IATA Passenger Ground Services Training.

Webinar Highlights :
Why Pursue Aviation Training in Dubai
Importance of taking IATA Certification
IATA's role in the Travel industry
Benefits of taking IATA Certification
Why work in the Aviation industry
Different Career opportunities in Aviation industry
Courses offered by IATA
Dubai –Number 1 Destination for Aviation Aspirants
Dubai is a major economic hub situated in the heart of the Middle East. Every year hundreds of students from all over the world visit Dubai to earn their professional qualifications and start their career journey with major airlines and airports.
Expanding Airport Infrastructure:
Between 2012 and 2032 growth in air passenger and cargo traffic in the Middle East is expected to outperform all other regions in the world. The geographic location combined with the fleet expansion and the expanding airport infrastructure are some of the key growth drivers.
Dubai – Home Away from Home:
Dubai is also home to a large Indian expat community, something that automatically sets a warm welcoming tone for every newcomer from India.
Convenient Location:
Students can easily travel from India to Dubai within 3-5 hours, depending on their location.
World's Safest City:
Dubai features amongst the top safest cities in the world, a major factor guardians consider when it comes to sending their children abroad for higher studies.
The reasons are endless when it comes to Dubai being the number one choice for candidates looking forward to building a career in the aviation industry. Join us for this insightful webinar and discover the route to a rewarding career in Aviation.
Forum :IATA Forum
Seminar :IATA Webinar
Topic :Benefits of Pursuing IATA Accredited 3-month Aviation Training in Dubai
Date :10th August 2022
Time :7.30 – 9.00pm (India Time)
Phone :+91 7736 808 883