The CIPS Level 4 Diploma in Procurement & Supply combined with experience in a procurement role will open many more career doors for you. It is a valuable management tool for those moving into junior and middle management procurement roles or those supervising the procurement function. It focuses on organisational procedures and processes including negotiation, planning, risk management and data analysis.
Joining a CIPS qualification programme means you will join the largest Institute in the world for those working in procurement and supply.
Typically people who choose this level want to progress into Middle Management procurement roles and build on their experience to earn a higher salary.
Who Should Consider This Level?
Buyer / Senior Buyer / Chief Buyer
Purchasing Manager / Procurement Manager
Procurement Executive / Purchasing Executive
Contract Manager/Category Manager/Logistics Manager
Commercial/Supply Chain Director

The CIPS Level 4 Diploma course comprises of 5 Units, which are delivered using a blend of group interaction, case studies and role plays.  We have a clear objective which is to ensure students are able to relate the learning to practical experience in the workplace.
Topics Covered:
Contexts of Procurement & Supply
Business Needs in Procurement & Supply
Sourcing in Procurement & Supply
Negotiating & Contracting in Procurement & Supply
Managing Contracts & Relationships in Procurement & Supply
Why Choose CIPS Training at Blue Ocean Academy?
Courses are delivered by MCIPS qualified procurement professionals with over 25 years of global industry experience
Our courses are enriched with industry examples to enable participants to understand how the learning is applied in real life
Our case studies are based on projects we have delivered and not just on academic theory
Most of our tutor team are qualified examiners and offer exam preparation techniques based on their experience
Blue Ocean is a trusted brand for Procurement and Supply Chain training in the region and CIPS programs form a part of our core offering for Purchasing and Supply professionals
Exclusive Boot Camp for CIPS Exam Preparation
Program Director: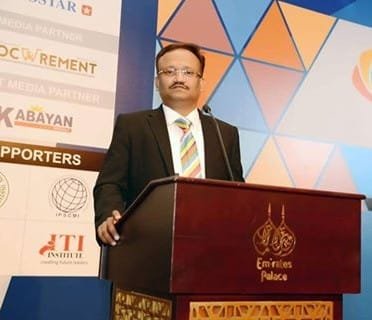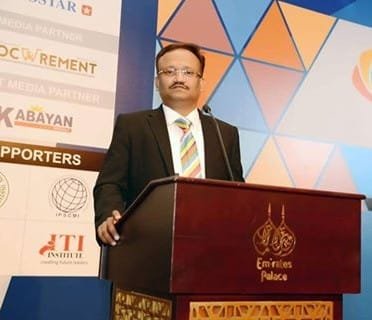 Dr. Sathya Menon is a trailblazer in logistics and supply chain education in the Middle East. He has 25 years of experience (including consulting and training) in the field of Logistics, Supply Chain Management and Purchasing. He has worked with various MNCs like Ericsson, Compaq and large conglomerates like Samtel, Al Futtaim helping them to expand their Supply Chain operations. He has trained more than 25,000 professionals in the field of Logistics, Procurement and Supply Chain.
Qualifications  
PhD in Logistics and Supply Chain Management
MBA in Supply Chain Management
MBA in Materials Management
MCIPS from Chartered Institute of Purchasing and Supply (CIPS), UK
FCILT– Chartered Fellow of the Institute of Logistics and Transportation (UK)
Executive Program in Artificial Intelligence – Future and Impact on Business Strategy – From MIT Sloan School of Management
Certified SAP Consultant for Supply Chain Management from SAP, Germany
FCMI from Chartered Management Institute (CMI), UK
Certified Purchase Manager (CPM) from Institute of Supply Chain Management (ISM) , USA
Certified International Supply Chain Manager (CISCM) from International Purchasing and Supply Chain Management Institute (IPSCMI), USA
Certified International Commercial Contracts Manager (CICCM) from from International Purchasing and Supply Chain Management Institute (IPSCMI), USA
Certified International Professional Training Consultant (CIPTC) from American Certification Institute (ACI), USA
Certified Professional Purchasing Manager (CPPM) from American Purchasing Society (APS), USA
Certified Purchasing Professional (CPP) from American Purchasing Society