Welcome To HR Webinar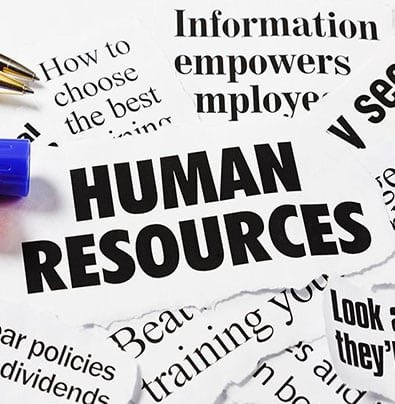 Today's workspaces have turned hybrid. Bridging every time and space constraint, Metaverse – the emerging technology that businesses are now keenly focussed on, is all set to reshape workspaces and the behavior of the workforce through flexibility, productivity, and efficiency.
Metaverse can brilliantly enhance team collaboration by creating immersive workspaces with interactions based between AI-enabled colleagues. Utilizing avatars, virtual reality (VR) and holograms, metaverse offers a rich user interface leading to an atmosphere of enhanced work productivity. Additionally, virtualization and gamified technologies are already being adopted by many enterprises to accelerate skills growth in employees.
HR can optimize its strategies and operations digitally through the use of many technologies and the metaverse is one such major innovation that has taken the present scenario by storm. No doubt metaverse will open up new possibilities and realms of work, something that Meta experts call "infinite office," leading to the transformation of the digital economy.
Enhancing employee productivity in the age of metaverse has kindled the interests of several organizations. Join us for this insightful webinar to delve into the depth of this intriguing topic.
Webinar Highlights:
Higher Productivity leading to Better Profitability for the organization
Scientific processes to make the team attain peak performance levels
Innovative reward systems using Metaverse for creating employee behavioral changes
Attaining flexibility and productivity in work-culture through Metaverse
Driving organizational value through metaverse-powered HR strategies and operations
Speaker Profile
Dr. Sajeev Nair
Peak Performance Strategist, Biohacker, Serial Entrepreneur, Metverse Evangelist, Author
Post Graduate in Analytical Chemistry and Business Administration, worked with leading companies in India like Bharat Petroleum, CIPLA Pharmaceuticals, BPL in management positions. Left corporate life to start entrepreneurial journey. Created successful ventures in Direct Selling, Wellness, Hospitality, IT, Consumer Genomics and Block chain.
As a Peak Performance Strategist he has helped millions of people to transform their personal and professional life. His 'Thought Process Re-engineering' (TPR) is considered to be one of the most scientific peak performance programs. He is an author of 5 best selling books.
His research in Human Peak Performance and Longevity made him to become the pioneer of Biohacking in Asia. Epigenetic Lifestyle Modification (EPLIMO) program designed by his personal genomics company Vie roots is helping lots of people to take charge of their own life and live a long and healthy life. As the founder of LIMOVERSE, he is building the first and the biggest wellness metaverse in the world, which has powerful reward programs for people to stay healthy and productive.
His mission is to empower people to take charge of their own health and well being, so that they can live and long, healthy and productive life, using scientific tools, methods and processes.
Forum :HR Forum
Webinar :HR Webinar
Topic :Employee Productivity Enhancement in the Age of Metaverse
Date :22nd Sep 2022
Time :7.00 – 8.30pm (Dubai, UAE Time)
Phone :+971 5458 156 18