Welcome To HR Forum Oman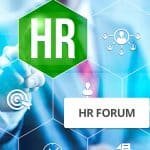 Blue Ocean Academy Opens up a world of Opportunity for emerging HR professionals & companies that want to increase their productivity levels
Now's the time to up your game. Will you rise to the challenge?
Too many companies are selling themselves short, and ultimately, these will be the ones that struggle in the ever-changing landscape of modern business. :
Attract the very top talent in your industry, allowing you to bring the best innovative solutions to market?
Increase the morale and motivation of your workforce, creating an environment that's a pleasure to be part of?
Earn recognition as an exemplary employer, winning you prestige and national press coverage?
Once you step outside the constraints of thinking that HR is just about ticking boxes and fulfilling your obligations, you open up a whole new world of possibility.
Being mediocre with your people policies isn't saving you money, or freeing you up to deal with more important matters – it's actively holding you back.
Take a second to think about the role of HR in your own business, and what you should be aspiring too.
Come Attend the HR 2.0 Seminar and view the umpteen possibilities to enhance your career goals and serve the community
Seminar Participants will be able to :
Explain the principals and practices involved in
HR Strategy
Recruitment and selection
Employee relations
Understand the use of competencies for effective performance management
Identify the trends and changing role of HR
Outcomes :
Gain confidence in approach to HR Management
Understanding Effective HR Functions
Be able to define a clear purpose and role of HR in developing and implementing the HR strategies
Who Should Attend? :
Managers or supervisors acquiring responsibility of HR
HR or Personnel Generalist
Specialist returning to, or moving to a generalist role
Newly appointed HR professional
Any Professional who desires to improve their knowledge of emerging HR concepts
Date : 18th January 2019
Time : 3.00pm – 6.00pm
Venue : Tulip Inn Downtown Muscat
Phone : +971545815602
Topic : Unlocking the Potential of Human Resource
Upcoming Events