Welcome To IATA Webinar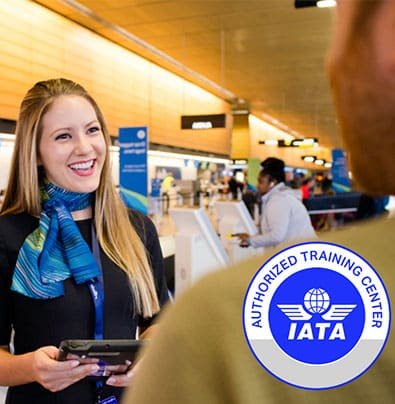 The Aviation industry is as vast as the sky and offers an ocean of opportunities to aviation aspirants. And IATA is the connecting bridge between you ambitions and these opportunities. IATA or the International Air Transport Association offers a variety of Certification Courses suitable for different job roles within the Aviation sector.
IATA Certified individuals are more competent to travel the runway to success because of the valuable skills and knowledge gained from these courses. One of the world's most exciting and lucrative professions – Aviation, offers an array of avenues to take your career ambitions to the next level.
Join for us an insightful webinar where you will find industry experts discussing different IATA Courses and their benefits and the extensive opportunities that the Aviation industry is currently offering.
Webinar Highlights :
Benefits of taking IATA certification
Why work in the Aviation sector?
Career opportunities in the Aviation industry
Courses Offered by IATA
Forum :IATA Forum
Seminar :IATA Webinar
Topic :Runway to Your Success – Opportunities in Aviation Industry
Date :27th October 2022
Time :7.00pm – 9.00pm (Dubai Time)
Phone :+971 5458 156 18