An efficient office is often commented on or given due praise. An inefficient office can cause the organisation a lot of stress and strife amongst staff. Planning and coordinating the smooth and efficient execution of the workload, building up and maintaining a motivated and professional workforce are only some of the demands of the job of the office manager.
Our Office management training course will help you develop an assertive and organised approach for managing people and processes in your office, to facilitate harmonious and productive working. It includes key management skills and planning techniques to improve information flow and achieve objectives.
Those wishing to specialize in Office or Business Administration can undergo a comprehensive professional training and also get certified as a "Certified Office Administrator (COA) / Certified Business Administrator (CBA)."
Upcoming Schedules for Office Management Course
| | | | |
| --- | --- | --- | --- |
| Location | Date | Time | Contact Us |
| Dubai | April 27, 2018 | 9:00 AM – 12:00 PM | Enquire Now |
| Dubai | June 29, 2018 | 2:00 PM – 5:00 PM | Enquire Now |
| Dubai | August 24, 2018 | 9:00 PM – 12:00 PM | Enquire Now |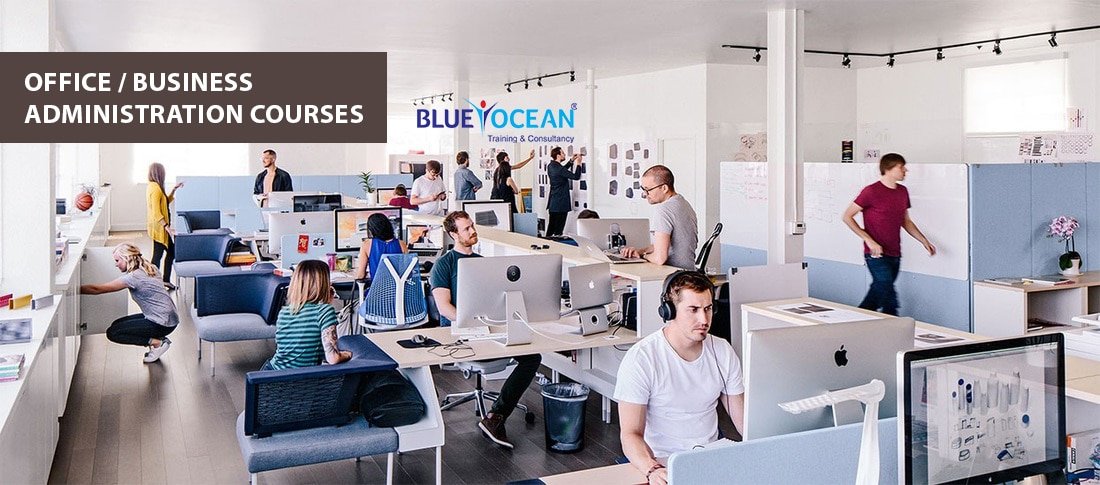 This certification program offers a good value for professionals working in the field of Administration, Human Resources, Front Office and Secretarial services. Blue Ocean has tied up with American Certification Institute to offer students this international certification opportunity.
This training and certification course is aimed at honing the skills of officers, junior managers, as well as experienced executives. A large number of professionals in the UAE are working in various disciplines in the organization and in different industries. What they lack is a formal training about Office Administration and Business Management that will give them a competitive edge in their chosen field of specialization.
On completion of this course, new doors will open up for international success and recognition for professionals working within the industry. The ACI "COA / CBA" is a premium tag, that will give students an instant access to a fast-paced career in the field of Office Administration / Business Management.
Download the brochure to find out more details about the office administration certification program
Faculty Profile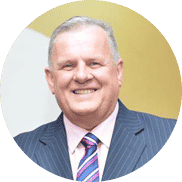 John Ellis, from the UK, is a Senior Industry Professional, NLP Life Coach and Executive Mentor. He practices with hundreds of executives every year and thousands of people have attended John's motivational talks and seminars. He is the author of a book, 'The 28 Golden Rules of Personal and Business Success'. John is a highly qualified & certified trainer for Human Resource Professionals and have conducted training programs across the middle east for last 25 years . 
John has developed a multitude of companies in various industries such as Aviation, Aerospace, Automotive, Travel, Health, Marine, Tourism, Safety and Security. He is also experienced in mergers and acquisitions, as well as advising and mentoring Company Board Executives. He delivers training courses in areas such as HR, Change Management, Negotiation, Sales and Communication Skills. John also speaks at conferences and events worldwide and appears on Sky News and BBC World News to talk about HR and industry issues.
Program Benefits 
The administrative and managerial methods of this course are universally applicable in any organization around the world.

You will learn the techniques to de-escalate the immediate situation

An internationally acclaimed certification which can help you earn an impressive salary in any organization.
Download the brochure to find out more details about the office administration certification program