A passenger service agent, sometimes referred to as flight customer service agent, is responsible for the administrative and customer service of travelers. Like flight attendants, passenger service agents are responsible for meeting the needs and safety requirements of passengers and airport personnel. They assist customers before and after a flight. Passenger service agents also provide support for other airport personnel, including pilots and engineers.
Passenger service agents work to ensure the smooth travel of anyone who boards an airplane. These entry-level positions are available at airports and airlines. There's no post secondary education requirement for this career, though this position does require a high school diploma or equivalent (such as a GED). In addition, previous customer service experience can be key to employment.
IATA – Passenger Ground Services Course is designed to complement the training requirements outlined in the IATA Airport Handling Manual (AHM), the IATA Safety Audit for Ground Operations (ISAGO) and the IATA Passenger Services Conference Resolutions Manual (PSCRM).
Learn what it takes to work at one of the airline industry's most visible airport positions and obtain the skills you need to provide assistance and related passenger services at the check-in, gate and concourse of your airport.
Passenger Ground Services Course Contents: 
Introduction to Airport & Airline Ground Operations
Computer Reservations and Departure Control Systems Function
Check-In Procedures for Passengers and their Baggage (Airport & Off-Site)
Conditions of Carriage, Boarding Procedures and Close-out Messaging
Dangerous Goods Regulations
Managing Passenger Interactions
Aviation Security Requirements for Passengers and Baggage
Enhanced Passenger Facilitation
Future in the Industry
IATA Trainer Profile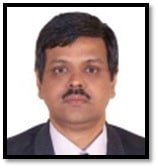 GANESAN RAJAGOPALAN (Raju) is an IATA Certified Trainer with more than 25 years of Training experience in Aviation Industry. He has worked for Kuwait Airways for 25 years and was awarded best employee award. He has Trained more that 2500 students under various IATA programs and most of his students are country toppers and has passed with distinctions in the IATA Courses namely Cabin Crew, Passenger Ground Services, Foundation in Travel & Tourism, Consultant, Managing Travel Business, Cargo Introductory, Airport Ramp Services, Passenger Ground Services, Ground Operations Management, Revenue Management, Airport Operations,  Amadeus Altea Customer & Flight Management.
 Qualification:
Masters in Business Administration (MBA) – Aviation Management
Diploma – Senior Airline Management (IATA Montreal, Canada)
IATA Diploma – Professional Training (Advanced Trainer in Aviation, Cargo, DGR & Travel)
AMADEUS Train The Trainer in Fares & Ticketing
AMADEUS Altea Train The Trainer in Customer Management & Flight Management
IATA Certified Training Professional (CTP)

Achievements
 IATA Premier Circle Member in 2016 (Worldwide Top 10)
Trained Dubai Airport Staff on IATA Airport Operations and achieved 100% result
Trained staff Abu Dhabi Airport/Sharjah/Dubai airport for IATA Airport Ramp Services and achieved 100% result
Chosen to conduct IATA Online Examinations
Best Agent Coordinator/Support Kuwait Airways in Feb2005
Trained 20 Station Managers of Fly NAS from all over Middle East for IATA Ground Operations Management
and achieved 90% result with 2 distinctions
Trained Majid-Al -Futtaim Staff on IATA Fares & Ticketing and achieved 95% result (Najm cards)
Trained staffs from EK/EY/Royal Jet/KQ/9W/CA on Revenue Management and achieved 100% result
Trained staffs from GCAA for IATA Air Transport Fundamentals
Trained staffs from EMQUEST/SABRE for IATA COUNSULTANT and achieved 100% result
Trained more than 100 Students in CTH/VIRGIN ATLANTIC Ticketing Courses on Level 1 & Level 2 and achieved more than 50 distinctions
Download Brochure to get the complete course outline for Passenger Ground Services Course