IATA Foundation in Travel and Tourism Diploma in Dubai, Abu Dhabi, Sharjah. Join this Course and acquire essential knowledge and skills to work as a travel agent  around the world. This Course Covers fare construction, travel arrangements and reservations, documentation, IATA rules and procedures, and to understand the role of Global Distribution System.
HOW YOU WILL BENEFIT
To make appropriate travel arrangements and reservations
Calculate & quote appropriate air fares and book tour products.
International travel documentation in accordance with IATA rules and procedures
To be on the leading edge for 2007 e-ticketing global Implementation
Global Distribution Systems and the Internet

WHO SHOULD ATTEND
Students who wish to have a career in the travel industry
Airline personnel
Tour & Travel consultant
Personnel of large companies responsible for making travel arrangements
Travel Agencies that hire employees who hold the IATA/UFTAA International Travel and Tourism Foundation Diploma meet one of the requirements towards becoming IATA-accredited agencies.

Course Content
Travel and Tourism Industry and Travel Professional
Geography in Travel Planning Understanding and Reading Maps Three- letter city Codes Planning travel Itineraries World Time Zones and Elapsed Travel Times
Travel Formalities Travel Documents Taxes,
Customs & Currencies
Air Transport Essentials
Land Transport
Hotel Products & Services
Water Transport: Ferries and Cruises
Tour Packages
Serving the Travel Customer
Fundamentals in Air Fares & Ticketing
IATA Geography & Global Indicators
Fare Selection
Currency rules
Specified Routings
Round & Circle Trip Fare Construction
Special Fares
Billing & Settlement Plan (BSP)
GDS ELECTRONIC BOOKING TOOLS
Global Distribution Systems Training: Choose between Galileo/Sabre/

Our Foundation in Travel and Tourism Course comes with an Internship option at Sharjah Airport (Sharjah Aviation)
Download Brochure to get the complete course outline for IATA Foundation in Travel and Tourism with Sabre
IATA Trainer Profile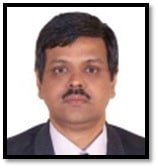 GANESAN RAJAGOPALAN (Raju) is an IATA Certified Trainer with more than 25 years of Training experience in Aviation Industry. He has worked for Kuwait Airways for 25 years and was awarded best employee award. He has Trained more that 2500 students under various IATA programs and most of his students are country toppers and has passed with distinctions in the IATA Courses namely Cabin Crew, Passenger Ground Services, Foundation in Travel & Tourism, Consultant, Managing Travel Business, Cargo Introductory, Airport Ramp Services, Passenger Ground Services, Ground Operations Management, Revenue Management, Airport Operations,  Amadeus Altea Customer & Flight Management.
 Qualification:
Masters in Business Administration (MBA) – Aviation Management
Diploma – Senior Airline Management (IATA Montreal, Canada)
IATA Diploma – Professional Training (Advanced Trainer in Aviation, Cargo, DGR & Travel)
AMADEUS Train The Trainer in Fares & Ticketing
AMADEUS Altea Train The Trainer in Customer Management & Flight Management
IATA Certified Training Professional (CTP)

Achievements
 IATA Premier Circle Member in 2016 (Worldwide Top 10)
Trained Dubai Airport Staff on IATA Airport Operations and achieved 100% result
Trained staff Abu Dhabi Airport/Sharjah/Dubai airport for IATA Airport Ramp Services and achieved 100% result
Chosen to conduct IATA Online Examinations
Best Agent Coordinator/Support Kuwait Airways in Feb2005
Trained 20 Station Managers of Fly NAS from all over Middle East for IATA Ground Operations Management
and achieved 90% result with 2 distinctions
Trained Majid-Al -Futtaim Staff on IATA Fares & Ticketing and achieved 95% result (Najm cards)
Trained staffs from EK/EY/Royal Jet/KQ/9W/CA on Revenue Management and achieved 100% result
Trained staffs from GCAA for IATA Air Transport Fundamentals
Trained staffs from EMQUEST/SABRE for IATA COUNSULTANT and achieved 100% result
Trained more than 100 Students in CTH/VIRGIN ATLANTIC Ticketing Courses on Level 1 & Level 2 and achieved more than 50 distinctions
I'll start by giving a brief introduction as to why I decided to come to Dubai. I am extremely passionate about the Aviation Industry, So I wanted to study more about it. So I started looking for good institutes around the world to start my aviation journey. Thats when I found this amazing academy with such an amazing staff. Initially I had enrolled only for one Certification which was for Airport Ground Operations Management. By the time I had completed that course, I was completely convinced that this was what I wanted to do all my life. So I continued to do more courses under the wonderful guidance of Raju Sir and others in the academy. And before I knew it, I had completed my IATA Airport Operations Foundations Diploma. It has been a great journey from the beginning till now. Mr. Raju is one of the very few trainers who give their heart and soul to teaching and making sure that every single student under him will prosper in every step.
It's my honour and pleasure to write about Sir Raju, who is an inspiring teacher. He conveys his depth of knowledge in creative and engaging ways to motivate his students. Recently I have completed CILT Level 2 and the knowledge of Sir Raju during my course was excellent and content was delivered in interesting and relevant ways. I am deeply appreciative of his efforts and support. Sir Raju has my highest recommendation as an IATA & Supply Chain instructor, and I look forward to learning more about the accomplishments that lie in his professional future.
I have done two courses with Blue Ocean Academy 1 Revenue Management 2 Altea Customer Management The Trainer did a great job teaching me what I needed to know in order to became a sound professional. My success is due to your support and mentorship. I appreciate you so much and value everything I have learned from Blue Ocean Academy. I am completely satisfied by two course which have done through Blue Ocean Academy. Thanks and Regards Ershad Ali South African Airways  
I recently completed my Airline revenue management course with Mr. Raju and it was a good experience. All the modules were explained in detail with practical examples. There were repeated examinations conducted which helped a lot throughout the course. The staff was helpful in many ways and special thanks to Mr. Raju for his guidance through his personal experience in the aviation industry. Thanks & Regards, Lonilla Lobo Sales Support Amadeus Gulf