A Career for Those Who Enjoy Travelling!
Have you ever heard that you are travelling all over the world, visiting beautiful tourist destinations, and enjoying stays in luxurious hotels and still getting paid for the same?
Yes! You read it right. It's for those who have a career in Travel and Tourism.
 Not everyone can handle sitting in front of a computer screen for eight hours a day. Some individuals enjoy travelling and do so as a source of income.  The travel industry as a career choice gives you the advantage of exploring new locations and cultures. Discovering new destinations and engaging with diverse cultures can be done through travel. Many individuals aren't aware, though, that careers in travel and tourism can offer fantastic chances to make money while travelling. If you like to travel and earn money doing it, you might want to look for opportunities in the travel and tourism industry. There are many opportunities to earn money in the tourism industry. The depth and breadth of the travel and tourism industry provide numerous opportunities for travel professionals, ranging from travel agents to tour guides to flight attendants.
 You need some work experience and a certification in travel and tourism to start a career as a travel agent. If you wish to apply for a position as a travel manager, consultant, or tour operator, you can search for positions on internet job sites. Another choice is to speak with recruiters and go to industry events to network. Sending your CV to reputable companies like The Travel Placement Service, Universal Travel Corporation, and Travel Weekly will help you get work in the travel business.
 Another opportunity presented by the travel sector is working as a tour guide. The operation of any travel agency, accommodation, or destination depends on its tour guides. They make sure that tourists have a good time and that the trip is a memorable experience for everyone. They make sure that itineraries are customised to the demands of the customer and take their security into account when creating the itinerary. Being a tour guide is a great opportunity to travel and earn money at the same time. There are several ways to find work as a tour guide. The ideal strategy for finding a job as a tour guide is to get in touch with regional travel agencies, tourist information centres, and job-listing websites. You might even start your own travel company. This requires a bit more time and energy, but it may be a great way to work for yourself and develop a genuine enthusiasm for escorting people through destinations. Whatever route you choose, make sure you have a thorough understanding of the product so you can give your customers a fun and instructive experience.
Pilot and flight attendant employment with airlines are some of the best-paying travel jobs that demand cross-border travel. Although it can be challenging to enter the aviation industry, it is achievable if you have the necessary training, credentials, and qualifications. Different airline companies have different requirements for flight attendants. Among the most crucial requirements are effective communication skills and an elementary knowledge of the tasks of a flight attendant. Most airlines directly advertise job openings on their websites, so you can choose the one that operates the most flights out of the airport closest to your home. Despite the long hours and jet lag, you will receive free or discounted flights and have the opportunity to travel around the world. 
There are a variety of additional travel and tourism occupations accessible, such as travel photographer, cruise director, hotelier, travel marketer, and so on. If you want to travel and see the world, you should look into this field.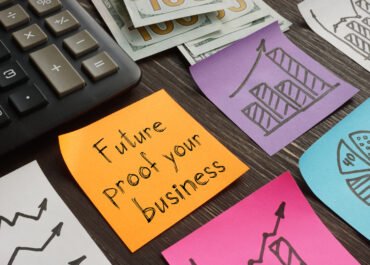 A few days back, October 13th to be exact, I bumped into a friend of mine, working for a major…