The Advanced Facilities Management training course is intended to offer participants a thorough understanding of the fundamental concepts and principles related to facilities management in the engineering, production, facilities, and/or maintenance sectors.
The course details the role of facilities management within an organization and the key aspects that guide the materialisation of organizational goals and objectives. It integrates preventive, corrective and emergency maintenance strategies for efficient Facilities management. With the certification, gain exceptional insights into service legal agreements, outsourcing facility management and service delivery & performance management.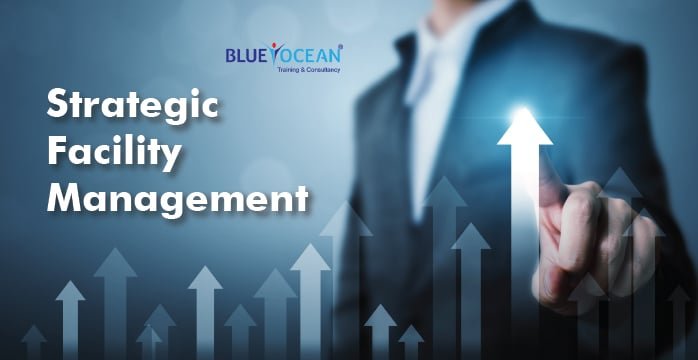 BENEFITS:
Gain a grasp of the responsibilities of the facilities manager
Recognize the organization's facility management needs
Develop efficient maintenance management systems.
Recognize and use risk management approaches.
Identify the skills and abilities required for a facilities manager.
Integrate important statistical methodology into maintenance planning.
Increase operational efficiency
Plan and implement the infrastructure requirements to support productivity.
Manage risks involving equipment, employees, suppliers, and the company's reputation.
Encourage sustainable strategies for long-term cost control.
Utilize technical innovations
Ensure compliance
Leverage security
Download Course Brochure
Why get certified?
Earn Better Salaries
Showcase exemplary performance
Rapid ascent on the career ladder
Practical skills to benefit yourself and your organization
Course Modules:
The Advanced Facilities Management program is divided into 9 modules:
 ROLE OF THE FACILITIES MANAGEMENT TEAM WITHIN THE ORGANISATION
Overview of FM
Understanding the importance of FM
Expectations of FM
Facilities Needs Assessment
Defining Hard and Soft services
Core Competencies of an FM professional
KEY ELEMENTS OF FACILITIES MANAGEMENT
Understanding the organisational goals and objectives
Understanding Support Services
Managing People and Resources
Managing Premises
Managing Contractors daily
Managing the Working Environment
MANAGEMENT AND CONTROL
Managing Internal Customer Service and Expectations
Managing Risk
Controlling Costs
Service Level Agreements
Contractors' Performance
Space Management
ROLE & CONTRIBUTION OF THE MAINTENANCE FUNCTION WITHIN THE ORGANISATION
Overview of the maintenance function
Key principles within maintenance management
The impact of "uptime" on the organisation
The impacts of "downtime" on the organisation
FACILITY PLANNING
Key issues
Utilizing space
Stakeholder management
Risks
KEY MAINTENANCE STRATEGIES
Developing a preventative maintenance strategy
Developing a corrective maintenance strategy
Developing emergency maintenance strategy
Monitoring & measuring the combined strategy effectiveness
SERVICE DELIVERY & PERFORMANCE MANAGEMENT
Continuity of service
End user requirements
Managing service providers
Managing performance
SLA s / KPI s
Dealing with poor performance
MANAGING THE WORKPLACE
People management
Productivity
Health, safety and security
5S
OUTSOURCING FACILITY MANAGEMENT
The outsourcing decision
FM and procurement
The outsourcing process
Developing the contract
Specifying the service
Download Course Brochure