Blue Ocean Celebrates 20 Years of Excellence
Blue Ocean commemorated 20 years of operational excellence with a glittering convocation ceremony in January 2019 at the Crowne Plaza hotel where more than 350 professionals from different areas of expertise were honoured with international certificates.
It was a special ceremony that called for special guests of honour : Mr. Mohamed Al Ali, Managing Director & Head of Cash Management, First Abu Dhabi Bank, Dr. Jasim Al Ali Deputy CEO of Corporate Sector at Dubai Media Incorporated, Dr. Fauz Gataby, Entrepreneur and consultant to business and educational institutions in Switzerland, France and Netherlands and Saeed Rashid Maktoom Al Mazrouei, Senior Manager- ADIA and Dr. Ben Bvepfepfe, Representative from  the prestigious Chartered Institute of Logistics and Transport, UK.
Speaking on the occasion, Abdul Azeez, Group Chairman of Blue Ocean, announced free training programmes for low wage workers in the Middle East as part of its Corporate Social Responsibility Initiative.  Blue Ocean has played a stellar role in training professionals to become experts in their field, bridging the gap between infrastructure and knowledge in the region, sharing best practices and creating a pool of local talent. Over the years, it has established itself as the most trusted knowledge empowerment enterprise. 
Blue Ocean Group CEO Dr. Sathya Menon said, "On this occasion, I would like to thank all our stakeholders for their continued trust. The journey has been momentous and now our goal is to become the number one brand in our industry in the next five years."
It was a proud moment for Blue Ocean students as they received their certificates and joined an elite club of certified professionals worldwide. An international certification serves as a benchmark of competence and a leading credential for professionals in competitive workplaces worldwide. Hiring managers are looking to pay a premium for internationally certified professionals, considering it to be a steady validation of individual skills and competence. For professionals looking to safeguard their careers or seeking a promotion, international certification has helped open up a lot of doors.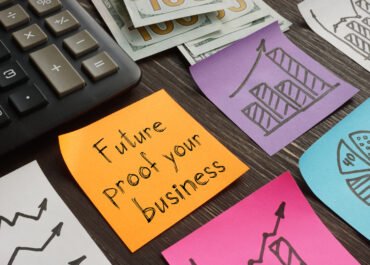 A few days back, October 13th to be exact, I bumped into a friend of mine, working for a major…