Blue Ocean Enters into Strategic Alliance with CIPS
Blue Ocean, the region's largest knowledge empowerment enterprise has inked a strategic partnership with the prestigious
Chartered Institute of Procurement and Supply (CIPS),
UK, to train and certify procurement professionals in the Middle East. The Middle East has ample to offer procurement professionals with international certifications. 
Procurement professionals need to overcome multiple challenges, including managing budgets, supplier relationships, and sourcing products efficiently and more. The CIPS certifications help procurement professionals to level up their skills and unlock more opportunities. Being a member of
CIPS
gives you access to the most recent research, allowing you to stay abreast of economic and technological developments in the procurement industry. 
Blue Ocean students will learn from qualified CIPS professionals, who will not only teach them the CIPS curriculum, but they will also draw upon their knowledge and experience. Enjoy every minute of your training and studying. The journey will be rewarding, providing you with the foundations to build upon and eventually reach the globally valued MCIPS status. MCIPS status, is a worldwide recognized procurement and supply qualification. 
Blue Ocean is also reaching out to other Middle East countries like KSA, Qatar and Oman with the purpose of upgrading the skills of the procurement fraternity and raising the bar of the certified professionals, through advanced CIPs certifications like
CIPS Level 3 Advanced Certificate
in Procurement and Supply,
CIPS Level 4 Diploma in Procurement & Supply
and
CIPS Level 5 Advanced Diploma in Procurement and Supply
.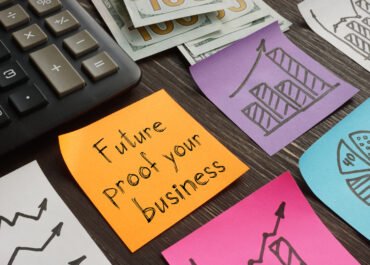 A few days back, October 13th to be exact, I bumped into a friend of mine, working for a major…