Importance of Certification in Supply Chain

Supply Chain is one of the most critical functions of an organization which has a profound effect on customer satisfaction as well as profitability of the company. A well-managed supply chain enhances the competitiveness of an organization. Certification in the supply chain can help you to understand the techniques and tools. This can help to ensure agility as well as sustainability in operations.
Blue Ocean Academy has conducted a free webinar on the topic of "Importance of Certification in Supply Chain" that focused on the significance of the supply chain in an organization and how certification will enable you to overcome the challenges in Supply Chain Management.
The following are the important points discussed in the webinar:
Supply chain refers to the entire process that begins from understanding the customer requirements as well as ends in fulfilling the customer requirements in the best possible way.
Objectives of Supply Chain Management
Supply chain influences the survival and profitability of an organization. The following are the main objectives of supply chain management:
Improve customer experience
Efficient supply chain management can deliver the right product for the customer at the right time thereby improving customer experience.
Enhance the competitiveness of an organization
Supply chain management can increase the competitiveness of the organization as it acts as a differentiator in the market.
Maximize supply chain surplus
When organizations are able to provide high-quality products at reduced costs, they can maximize the profit.
Challenges in Supply Chain Management
Though technological advancement has given several ways to optimize supply chain operations, there are some challenges in SCM. They include:
Inaccurate forecasts and uncertainties of demand and supply
Complexity is due to multiple networks of organizations, often with conflicting objectives leading to sub-optimal behaviour
Coordination and cooperation between several, frequently internationally dispersed entities
Poor end-to-end visibility of the supply chain
Shorter product lifecycles and ever-increasing customer expectations.
Competencies for Effective Supply Chain Management
Organizations need certain competencies to overcome the mentioned challenges and to manage supply chains effectively.
Effective management of the supply chain requires several leadership qualities. They must be skilled at risk management as well as sustainable thinking and focus on cost instead of price. In addition, they should align supply chain objectives with organizational objectives.
Organizations must nurture a culture of customer focus. No organization can survive in the market if the customers aren't satisfied.
Leaders should always look for ways to improve the processes in their organizations. They can use Six Sigma, Lean Six Sigma and Total Quality Management to ensure continuous improvement.
Strong negotiation skills
Negotiation is not about compelling the supplier to reduce money. It requires interpersonal skills like building rapport with the suppliers for long-term association.
Value-addition training
Training is necessary for improving your knowledge as well as understanding the new global trends in the industry. The following are the ways in which training adds value to you and your career:
Practice is backed by theoretical knowledge
Understand all aspects of the supply chain
Training participants to have a holistic view of the supply chain
Instills higher confidence in participants
Encouraging learners to think innovatively and sustainably
Benefits of certification
Global recognition
Preference during job interviews
Preferences during critical project assignments
Preferences during promotions
Higher salaries for the same position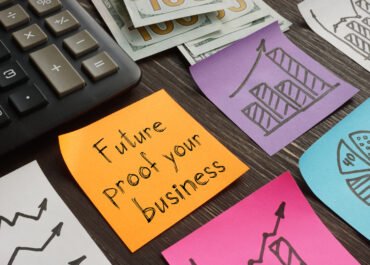 A few days back, October 13th to be exact, I bumped into a friend of mine, working for a major…