Achieve world-class standards in your trading relationships
The CICCM program is designed for all procurement and supply chain professionals. This certification validates your knowledge and commitment to follow the ethical practices in the industry. When you are certified by IPSCMI, you are well-poised to make a difference to your career as well as the organization that you are working for.
Contract management is the process of managing contract creation, execution, and analysis to maximize the operational and financial performance of an organization while reducing financial risk. Procurement is inextricably entwined with contract management as it mainly relies on building long-term relationships with the suppliers. Procurement and supply chain management professionals are required to manage contracts with the suppliers while they are buying goods/services. It will ensure that the buyer and the seller abide by the rules mentioned in the contract thereby improving business profitability. 
Effective contract management can ultimately create a powerful business relationship between Buyer and Seller and lead to greater trust between the parties over the long term, but only when managed in the right way. The Certified International Commercial Contracts Manager (CICCM) is a prestigious qualification that will help you to follow the best practices in each phase of the contract lifecycle. Contracts are important for businesses to manage mutual obligations and to save the time and efforts of both parties in running the business. Besides, the contract is also a useful tool to enforce performance and helps in conflict resolution.
The CICCM certification at Blue Ocean Academy is accredited to and awarded by the International Purchasing and Supply Chain Management Institute (IPSCMI), USA. The certifications provide an in-depth understanding of the increasingly complex technical aspects of contract management and substantially increase the chances of career progression. Professionals with this qualification often go on to build a rewarding career in their respective industries and attain leadership positions in their organizations.
Blue Ocean & IPSCMI tie-up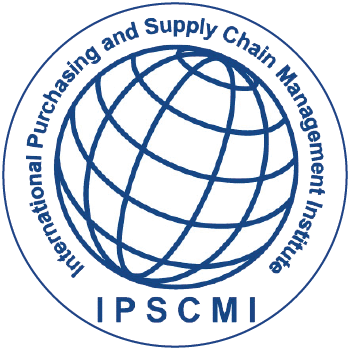 IPSCMI, The International Purchasing and Supply Chain Management Institute, is a prestigious professional institute offering purchasing and supply chain management certifications throughout the world in all modes of instruction. IPSCMI is a premier professional certification institute well-known in the United States and the world. 
Blue Ocean Academy has an exclusive tie-up with The US-based International Purchasing and Supply Chain Management Institute (IPSCMI) to offer Certified International Commercial Contracts Management courses in UAE, Saudi Arabia, Oman, Kuwait, Qatar, Bahrain, Kenya and North Africa.
Why get certified?
Build credibility with a professional certification
Earn higher salaries
Climb up the corporate ladder
Learn the best global practices in the industry
PROGRAM DIRECTOR
Dr. Sathya Menon
FCIPS, FCILT, FCMI, CPM, CISCM, CPPM, CICCM, CERTIFIED SAP CONSULTANT – SCM/MM
Dr. Sathya Menon is a trailblazer in logistics and supply chain education in the Middle East. He has 25 years of experience (including consulting and training) in the field of Logistics, Supply Chain Management and Purchasing. He has worked with various MNCs like Ericsson, Compaq and large conglomerates like Samtel, Al Futtaim helping them to expand their Supply Chain operations. He has personally trained more than 25,000 professionals in the field of Logistics, Procurement and Supply Chain.
Qualifications  
PhD in Logistics and Supply Chain Management
MBA in Supply Chain Management
MBA in Materials Management
FCIPS – Chartered Fellow of the Institute of Purchasing and Supply (CIPS – UK)
FCILT– Chartered Fellow of the Institute of Logistics and Transportation (UK)
Executive Program in Artificial Intelligence – Future and Impact on Business Strategy – From MIT Sloan School of Management
Certified SAP Consultant for Supply Chain Management from SAP, Germany
FCMI – Fellowship from Chartered Management Institute (CMI), UK
Certified Purchase Manager (CPM) from Institute of Supply Chain Management (ISM) , USA
Certified International Supply Chain Manager (CISCM) from International Purchasing and Supply Chain Management Institute (IPSCMI), USA
Certified International Commercial Contracts Manager (CICCM) from from International Purchasing and Supply Chain Management Institute (IPSCMI), USA
Certified International Professional Training Consultant (CIPTC) from American Certification Institute (ACI), USA
Certified Professional Purchasing Manager (CPPM) from American Purchasing Society (APS), USA
Certified Purchasing Professional (CPP) from American Purchasing Society