Learn & implement the modern Contracts Management and Contracts Administration strategies that can save your company millions

Contract management is the process of managing contract creation, execution and analysis to maximize operational and financial performance at an organization, all while reducing financial risk. Organizations encounter an ever-increasing amount of pressure to reduce costs and improve company performance.
The overall aim of this course is to provide participants with the necessary key skills needed to successfully manage their contracts including communication skills, negotiation skills and conflict management skills.
Participants in this interactive course will learn all the critical techniques required to perform their role as contract managers and contract administrators such as evaluating contractor's performance   as well as issues and risk management, contract preparation, contract award, and contract administration.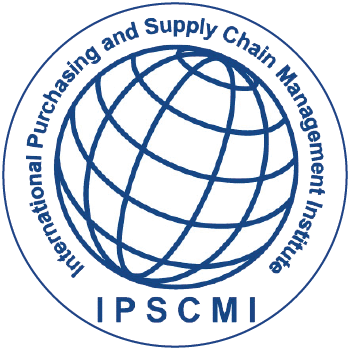 IPSCMI, The International Purchasing and Supply Chain Management Institute, is a prestigious professional institute offering purchasing and supply chain management certifications throughout the world in all modes of instruction. IPSCMI is a premier professional certification institute well-known in the United States and the world. 
Blue Ocean Academy has an exclusive tie-up with The US-based International Purchasing and Supply Chain Management Institute (IPSCMI) to offer Certified International Commercial Contracts Management courses in UAE, Saudi Arabia, Oman, Kuwait, Qatar, Bahrain, Kenya and North Africa.
PROGRAM DIRECTOR
Dr. Sathya Menon
FCIPS, FCILT, FCMI, CPM, CISCM, CPPM, CICCM, CERTIFIED SAP CONSULTANT – SCM/MM
Dr. Sathya Menon is a trailblazer in logistics and supply chain education in the Middle East. He has 25 years of experience (including consulting and training) in the field of Logistics, Supply Chain Management and Purchasing. He has worked with various MNCs like Ericsson, Compaq and large conglomerates like Samtel, Al Futtaim helping them to expand their Supply Chain operations. He has personally trained more than 25,000 professionals in the field of Logistics, Procurement and Supply Chain.
Qualifications  
PhD in Logistics and Supply Chain Management
MBA in Supply Chain Management
MBA in Materials Management
FCIPS – Chartered Fellow of the Institute of Purchasing and Supply (CIPS – UK)
FCILT– Chartered Fellow of the Institute of Logistics and Transportation (UK)
Executive Program in Artificial Intelligence – Future and Impact on Business Strategy – From MIT Sloan School of Management
Certified SAP Consultant for Supply Chain Management from SAP, Germany
FCMI – Fellowship from Chartered Management Institute (CMI), UK
Certified Purchase Manager (CPM) from Institute of Supply Chain Management (ISM) , USA
Certified International Supply Chain Manager (CISCM) from International Purchasing and Supply Chain Management Institute (IPSCMI), USA
Certified International Commercial Contracts Manager (CICCM) from from International Purchasing and Supply Chain Management Institute (IPSCMI), USA
Certified International Professional Training Consultant (CIPTC) from American Certification Institute (ACI), USA
Certified Professional Purchasing Manager (CPPM) from American Purchasing Society (APS), USA
Certified Purchasing Professional (CPP) from American Purchasing Society