The CILT Level 5 International Diploma in Logistics & Transport certification course utilizes a variety of individual and team exercises, case studies, assessments, videos and group discussions.
Course Objectives
Upon completing CILT Level 5 International Diploma in Logistics & Transport, participants will be able to:
Develop management skills in logistics and transport.
Gain an in-depth understanding of transport production & planning.
Practise strategic supply chain planning & operations.
Manage international business effectively.
Adopt improved and sustainable supply chain performance models.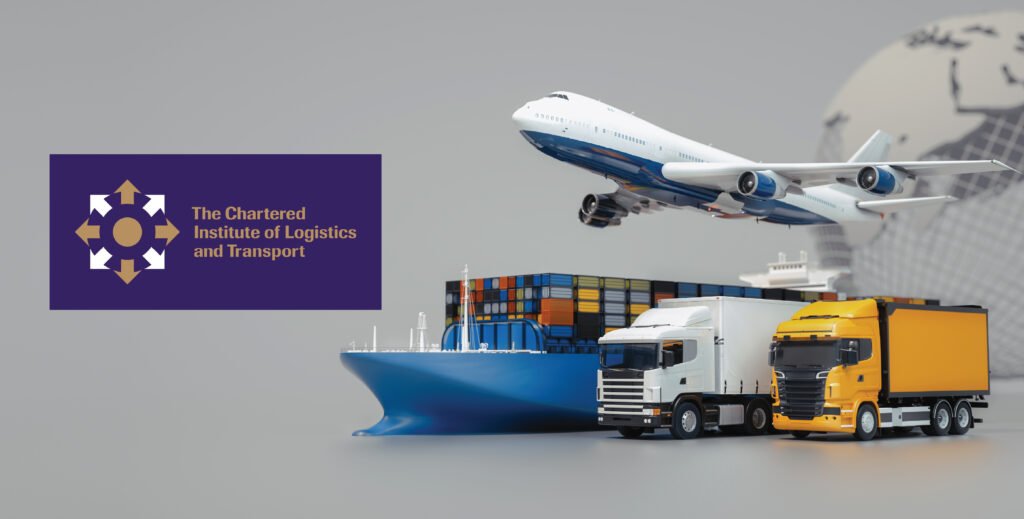 Target Audience 
CILT Level 5 is designed for mid-level executives and supervisors in the logistics, supply chain and transport industry or any graduate with non-business degrees, with an interest in the logistics field.
Target Competencies
Freight Management
Commercial Shipping
Performance Management
Trade Interfaces
Shipping Chartering
Introduction
CILT International Diploma in Logistics & Transport is an internationally acclaimed program that equips logistics professionals with the technical skills required to drive efficient distribution and transportation operations.
Module 1: Introduction to International Trade
Development of International Trade
International Economic Institutions
Trade Routes
Module 2: Trade Interfaces
INCO terms
Introduction to UCP 600 & documentary Credit
Module 3: Shipping & Freight Forwarding Operations
Maritime Geography
Introduction to Commercial Shipping
Containerisation
Types of Containers
Documentation
Free Zones
Types of Ships
Commercial Shipping
NVOCC
MTD
Freight Forwarding
Ports and Terminals
Module 4: Ship-Shore interfaces
Types of Ships and Cargoes
Major Players/Entities
IMDG Code
Shipping Industry – The Future
Module 5: Shipping Chartering
Bare Boat Charter
Time Charter
Voyage Charter
Module 6: Marine Insurance
Introduction
Rhodian Maritime Law
Marine Insurance
P & I
Claims and Handling
Module 7: Shipping Law
Introduction
Maritime Law Glossary
About CILT 
The Chartered Institute of Logistics and Transport (CILT), UK, is the leading international professional body for individuals involved in the supply chain, logistics and transport industries.Blue Ocean Academy is associated with the UK-based CILT to offer professional certification courses in Logistics in the UAE, India and other GCC countries.
Program Director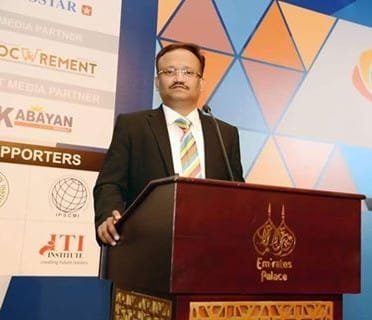 Dr. Sathya Menon is a trailblazer in logistics and supply chain education in the Middle East. He has 25 years of experience (including consulting and training) in the field of Logistics, Supply Chain Management and Purchasing. He has worked with various MNCs like Ericsson, Compaq and large conglomerates like Samtel, Al Futtaim helping them to expand their Supply Chain operations. He have trained more than 25,000 professionals in the field of Logistics, Procurement and Supply Chain.
Qualifications  
PhD in Logistics and Supply Chain Management
MBA in Supply Chain Management
MBA in Materials Management
FCIPS – Chartered Fellow of the Institute of Purchasing and Supply (CIPS – UK)
FCILT– Chartered Fellow of the Institute of Logistics and Transportation (UK)
Executive Program in Artificial Intelligence – Future and Impact on Business Strategy – From MIT Sloan School of Management
Certified SAP Consultant for Supply Chain Management from SAP, Germany
FCMI from Chartered Management Institute (CMI), UK
Certified Purchase Manager (CPM) from Institute of Supply Chain Management (ISM) , USA
Certified International Supply Chain Manager (CISCM) from International Purchasing and Supply Chain Management Institute (IPSCMI), USA
Certified International Commercial Contracts Manager (CICCM) from from International Purchasing and Supply Chain Management Institute (IPSCMI), USA
Certified International Professional Training Consultant (CIPTC) from American Certification Institute (ACI), USA
Certified Professional Purchasing Manager (CPPM) from American Purchasing Society (APS), USA
Certified Purchasing Professional (CPP) from American Purchasing Society
Request Course Brochure