Welcome To CILT Webinar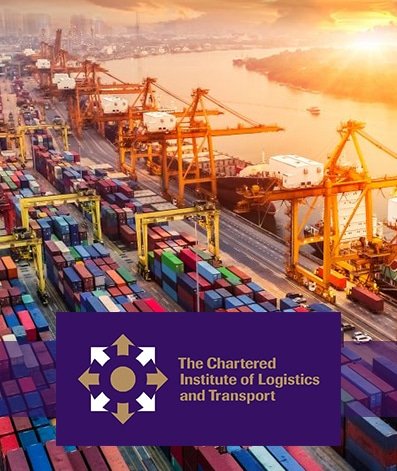 Supply chain bottlenecks will not be resolved any time soon. At the core of the operations lies the transportation issue with rate volatility and dangerous goods handling being some of the major concerns in the trade. COVID-19 emergencies from 2020 forced attention on the logistics of transport. Trade war between leading global economies has led to gaps and tensions between supply chains. So have non-compliance of dangerous goods caused severe mishaps on board resulting in loss of lives and property.
Supply chain crunches continue to be a grave concern with many new issues arising as an aftermath of the pandemic. As current events unfold, global supply chain shifts are bound to occur. However, organizations need to adopt a proactive approach to combat the disruptions. Many companies are already working with shipping and logistic partners to diversify their supply chains in order to bolster against future disruptions.
Blue Ocean Academy in collaboration with the Chartered Institute of Logistics and Transport (CILT) is all set to present an insightful webinar themed on Evolving Logistics: Shifts in Supply Chain Management.
The webinar presented by top subject matter experts, Dr. Benjamin Bvepfepfe – Academic Program Chair at , Higher Colleges of Technology UAE & Regional Chair at CILT, UAE and Mr. Jon Harris – International Education Strategy and Business Development Lead, CILT will be covering two immensely critical aspects like::
International Trade – The Freight War
Dangerous Goods – Handle with Care
Join us for this exclusive session to learn about the latest international trade developments and get well-versed with the technicalities of shipping dangerous goods, including how to classify, and handle them. Also, get to know about the emerging trends and future of logistics and gain that extra knowledge so that you can easily identify both risks and opportunities in this complex supply chain world.
Speaker
Jon Harris
International Education Strategy and Business Development Lead at CILT
Jon has been instrumental in the development of CILT education, training and skills programmes and partnership working, and is responsible for delivering collaborative projects across the world. Jon has extensive experience in planning, accessibility, inclusion, sustainable transport, freight logistics and public transport planning. He has specialised in travel behaviour change, with highlights including advising on the London 2020 Games, advising the UK government on freight delivery matters, and working on a number of rail projects.
Dr. Benjamin Bvepfepfe
Academic Program Chair at Higher Colleges of Technology UAE & Regional Chair at CILT, UAE
Dr. Benjamin is a Senior professional and academician who has facilitated several performance improvement programmes in Procurement, Risk management, Humanitarian Logistics and Supply Chain management, for organizations in Europe, Asia, the Gulf and Africa. He is highly experienced in the development and delivery of learning programmes at Institutions of higher learning in the UK and abroad.
Forum :SCM Forum
Webinar :CILT Webinar
Topic :Evolving Logistics
Date :11th December 2021
Time :6.00 – 9.00pm (Dubai, UAE Time)
Phone :+971 5887 400 50