Welcome To IATA Webinar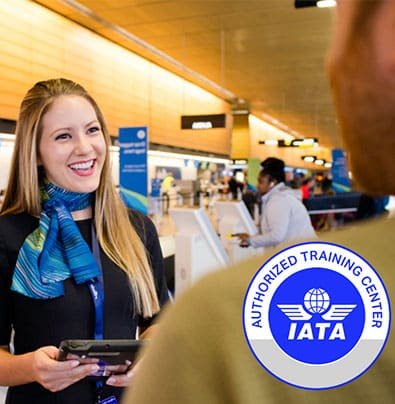 The program is designed for those youngsters who wish to have a career in the travel industry and it provides them the opportunities to work as executives, officers and agents for airline, airports, travel agents and ground handling agencies.
The program will enable them to acquire essential skills to work in the travel industry and become an effective travel professional by providing advice on flights, accommodation and tour products.
It will improve their customer service skills and will also provide an opportunity to learn the global distribution system for creating airline reservations.
Upon completion of the course, they will have the skills to :
Advisecustomers on passport and visa requirements, as well as on travel insurance options
Interpret standard industry codes to plan and reserve travel itineraries
Sell rail travel, car rental, hotel accommodation and pre-packaged tours
Provide good customer service and retain customer loyalty
Use the Global Distribution System to make reservations and issue travel documents
Forum :IATA Forum
Seminar :IATA Webinar
Topic :Explore the world of tourism with an IATA Diploma
Date :24th February 2021
Time :7.00 – 8.30pm (Dubai, UAE Time)
Phone :+971 5640 871 11