Dr. Sathya Menon
MCIPS, FCMI, CPM , Certified SAP Consultant – SCM/MM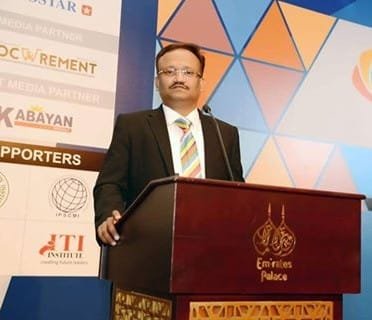 Dr. Sathya Menon is a trailblazer in logistics and supply chain education in the Middle East. He has a keen insight into the annual $26 trillion global logistics industry and has pioneered supply chain education in the Middle East stepping in to bridge the much-needed gap between knowledge and infrastructure in the region. He is a top notch professional armed with a PhD in Logistics and Supply Chain Management with a distinct focus on "Mitigating Risks in Global Supply Chain."He has also been conferred the highly prestigious 'MCIPS' status from the Chartered Institute of Procurement and Supply (CIPS), UK, which is a golden standard of professional excellence among procurement and supply chain professionals worldwide. He is a certified SAP consultant (SCM/MM) from SAP, Germany, and has been granted Fellowship in Management from the Chartered Management Institute (CMI), UK.Having worked in multi-nationals like Ericsson, Compaq, Haier, Technics and local conglomerates like Al Futtaim in the UAE and Samtel in India, Dr. Sathya Menon is a hands-on industry expert who blends practicality with theory and training with experience. He is the Academic Director of Blue Ocean Management Training and Consultancy, the region's largest knowledge empowerment enterprise known for its custom-designed and accurate training courses delivered in the backdrop of an industry simulated environment. Training programs conceptualized by Dr. Menon have been rated as "Excellent" by participants worldwide. Dr. Menon is also regarded as an innovative Business Process Reengineering consultant having helped major companies in streamlining processes, removing bottlenecks and improving profitability.With an illustrious career spanning over 24 years, Dr. Menon is a change leader, transforming the face of logistics education in the Middle East and South Asia. He is the driving force behind Blue Ocean and has sparked the careers of more than 25,000 logistics and supply chain professionals worldwide. Corporate training is his forte and his clients include L'oreal, Pepsi, Saudi Aramco, Vodafone Qatar, Al Futtaim, Atlantis The Palm, Shangri-La Hotel , Grand Stores to name a few.Dr. Sathya Menon has also been conferred the Global Training and Development Leadership Award at the 25th World HRD Congress 2017, Mumbai, for his extraordinary work and contribution as change leader in Global training and logistics.
Academic Credentials
PhD in Logistics and Supply Chain Management
MBA in Supply Chain Management
MBA in Materials Management
MCIPS from Chartered Institute of Purchasing and Supply (CIPS), UK
Certified SAP Consultant for Supply Chain Management from SAP, Germany
FCMI from Chartered Management Institute (CMI), UK
Certified Purchase Manager (CPM) from Institute of Supply Chain Management (ISM) , USA
Certified International Supply Chain Manager (CISCM) from International Purchasing and Supply Chain Management Institute (IPSCMI), USA
Certified Professional Purchasing Manager (CPPM) from American Purchasing Society (APS), USA
Certified International Commercial Contracts Manager (CICCM) from International Purchasing and Supply Chain Management Institute (IPSCMI), USA
John Ellis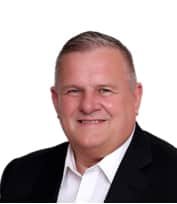 John Ellis, from the UK, is a qualified NLP Life Coach and Executive Mentor. He practices with hundreds of executives every year and thousands of people have attended John's motivational talks and seminars. He is the author of a book, 'The 28 Golden Rules of Personal and Business Success'. John also practices in Hypnotherapy and Complete Mind Therapy. He works around the world in countries such as the USA, Canada, Bahrain, Oman, Qatar, KSA, UAE, India and the UK.
John has started and developed a multitude of companies in various industries such as Aviation, Aerospace, Automotive, Travel, Health, Marine, Tourism, Safety and Security, which he has then ultimately sold. He is also experienced in mergers and acquisitions, as well as advising and mentoring Company Board Executives. He delivers training courses in areas such as HR, Change Management, Negotiation, Sales and Communication Skills. John also speaks at conferences and events worldwide and appears on Sky News and BBC World News to talk about HR and industry issues.  
Dr. R.S. Chalapathi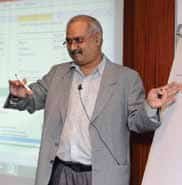 Qualifications
 PhD in Quality from IIT, Kharagpur
M.Tech from IIT, Kharagpur
B.Tech in Mechanical Engineering
Certified Lean Master Black Belt
Certified DFSS Master Black Belt
Certified Lean Six Sigma Master Black Belt
Certified Trainer from CBI, Netherlands
Certified Lead Auditor ISO-9000
Papers Presented at Conferences
Presented a paper at 8th World Congress for Total Quality Management, Dubai in 2003.
Invited speaker at World Congress on Total Quality Management, Bangalore, Organized by Institute of Directors, 2004.
Invited speaker at Six Sigma Conference 2005, Jakarta, Indonesia.
Invited speaker at 2nd Six Sigma National Conference 2005, Colombo, Sri Lanka.
Invited speaker at 4th Six Sigma National Conference 2007, Colombo, Sri Lanka.
Invited speaker at 3rd National HR Meet 2010, Nepal.
Dr. Farrukh Kidwai

Dr. Farrukh Kidwai is a doctorate from Washington International University, in Industrial Engineering Management, and holds a master's degree from Arizona State University in Industrial Engineering, and bachelors from Northern Arizona University in Industrial Management.
He has been a distinguished speaker at several national professional association conferences, bringing a sense of passion and energy to his speaking engagements. A Six-Sigma Master Black Belt and certified JONAH, Farrukh draws upon his 20+ years of experience to educate others on the business benefits and opportunities that come from increased attention to Lean and other continuous improvement models.
Dr. Farrukh is on the Advisory Boards of the University of Delaware's Engineering Technology program and the Delaware Manufacturing Extension Partnership (DEMEP), a state-wide resource for manufacturing businesses. He has served as Quality Examiner for Dubai Economic Department, Government of Dubai, UAE, and American Society of Quality, Delaware, U.S.A. Dr. Farrukh served as Resident Vice President for Citibank N.A. at their Dubai, UAE office.
Percy Engineer
Percy passionately believes that training sessions should be participative, challenging, thought-provoking, intensive and enjoyable. Using a participatory approach and consultative training style, he puts students at ease while honing their skills and teaching them to put their learning to practical use.
Achievements
Winner of 'TOP GUN' from BEST BUY Canada for continued excellence in driving and maintaining business process while leveraging sales in all categories.
7 Times Award Winner as World's "Best Sales Performance" from RICOH Japan and RICOH Europe (1991‐1999 ).
Experience
More than 3 years of experience in training professionals from varied fields and industries in Purchasing, Supply Chain Management, Retail Sales & Customer Service
Over 9 years of experience in Retail Operations with multinational companies in Middle East & Canada
13 years of experience in Institutional Sales form the Office Automation industry
Rajesh Bhandari
Rajesh Bhandari has over 23 years of decisive executive leadership in diverse industry verticals. A seasoned result- oriented professional with demonstrated abilities in Strategic Planning, Operations Management, Sales and Marketing, Project Management, Contract Management, Supply Chain Management, Purchase & Procurement, Warehouse and Distribution, Inventory management, Business Expansion and Resource Management.
Qualifications
Bachelor of Mechanical Engineering
MBA in Finance and Marketing
Certified International Supply Chain Manager, USA
Six Sigma Green Belt Certified, USA
Certified International Supply Chain Consultant, USA
Certified Professional Purchasing Manager, USA
Certified International Purchasing Consultant, USA
PgMP, PMP, RMP, PBA, OPM3, MBA
One of the most recognized lecturers in the UAE for Project Management and Professional PMI's certifications including Program Management (PgMP)®, Project Risk Management(RMP)® and Business Analysis (PBA)®.
As a Program and Project Management Professional he comes with more than 14 years of managing and delivering diverse and challenging projects he has successfully managed to integrate a blend of Information Technology, Telecom, Civil and Infrastructure projects towards the benefits realization of the overall strategy of the organizations that he has worked for.
He is currently working as Project Director in United Arab Emirates (UAE) most ambitious and prestigious projects , multi- phase development estimated at US$ 33 billion, comprises the following developments: DWC Aviation City; Dubai Logistics City (DLC); DWC Residential City; DWC Commercial City; DWC Golf City with the world's biggest airport, Al Maktoum International Airport, at its core.
His formal education includes a Master's Degree in Business Administration and a Bachelor's Degree in Town Planning and Applied Geology. He is currently pursuing his Ph.D. program.
He is one of the few Program Management Professional (PgMP)® certified professionals in the world and the only Business Analysis (PBA)® Certified trainer in the UAE along with his Project Management Professional- PMP® and Risk Management Professional- RMP® credentials. He also has considerable experience in Organizational Project Maturity Modeling (OPM3) and Balance Scorecard's.
He has also taken up a voluntary role as the founder member and is currently serving as advisor having completed his term as Vice President of Project Management Institute (PMI) ® within the UAE.
He is spoken at various conferences and events around the world including the PMI Global Congress where he delivers advanced sessions on benefit realization and project management.
He has co- authored the first reference guide on the PMP Exam based on the Project Management Body of Knowledge(PMBOK)® Fifth Edition and is currently co-authoring the reference guide on the PgMP exam.
Yogesh Singh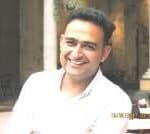 CLP, CPA, COD, CPSM, Six Sigma Black Belt, EMBA
A mindful people, performance & process leader, associated with best learning institutions like Harvard University, MIT, IIT Delhi, IIM Banglore and Stanford University. He has experience of training over 5000 professional across all levels of hierarchy and delivered over 2500 hours of training. He has over 12 years of experience in progressive HR & Organizational Development roles and co-founded two startups. He has developed & delivered various training programs for organizations such as Dubai Govt., Reliance life insurance, Bajaj Allianz, Power bulls market, Park Hospitals, Skyra professional tableware, Varuna group of companies & Alam group of companies.
Sudipta Chatterjee
Professional with more than 25 years of experience in the domain of Supply Chain Management, Operations and Training & Development. Successfully worked in challenging roles in the following organizations:
India Carbon Limited – Pioneer in the field of Calcined Petroleum Coke having set up the
first Calcining Plant in Asia in 1962.
Bharti Airtel Limited – Third largest mobile telephone service provider in the world.
CESC Limited – Power Utility (Flagship Company of the USD2.5 Billion RP-SG group), India.
Academic Qualifications:
Bachelor of Electrical Engineering from Jadavpur University, Kolkata (India), 1991.
Post Graduate Diploma in Statistical Quality Control from the Indian Association for Productivity, Quality & Reliability (IAPQR), 1996 – Ranked First and awarded the "P C Mahalanobis" medal.
Passed the Membership Examination of the Chartered Quality Institute, formerly known as the Institute of Quality Assurance (IQA), UK, 2000.
Certified Six Sigma Black Belt from the American Society for Quality (ASQ) in 2005. Recertified in the year 2009.
Publications
"Prioritization of Service Quality Parameters based on Ordinal Responses" – Journal of Total Quality Management and Business Excellence, UK, Vol.16, No.4, pp. 477-489, June 2005 – co-author, Prof. Aditya Chatterjee, Dept. of Statistics, Burdwan University.
"Towards Enhancement of Economy of a Thermal Power Generating System through Prediction of Plant Efficiency" –Journal of Applied Statistics, UK, Vol. 34, Issue 3, 2007, pp. 249 – 259, (co-authors Prof Indranil Mukhopadhyay, University of Pittsburgh, & Prof Aditya Chatterjee, Burdwan University)
In addition, published articles in various national journals in India.
Training Experience
Served as a faculty member of the Indian Institute of Materials Management for their flagship training courses viz. the Graduate Diploma in Materials Management and the Post Graduate Diploma in Materials Management during 1997-98 till 2005-06. Served as a part time faculty member at St. Xavier's College, Kolkata, for 'Materials Management' paper for students pursuing Bachelor of Business Administration (BBA), during 2003-04 to 2005-06. Conducted training programs on various topics in Supply Chain Management in corporates like the Institute of Port Management, Kolkata, India; Hindustan Paper Limited, Kolkata, India; National Thermal Power Corporation, Talcher, India.
Captain Mohammed Haleem
Captain Haleem is a Master Mariner Class -1 with a B. Tech in Maritime Navigation Technology. He is a trilingual (Arabic, French, English) with commercial shipping, shipbuilding and chartering experience. He is an Executive MBA in Shipping and Logistics from Copenhagen Business School.
His marine experience spans from Chief Mate on Aframax Tankers, Panamax Bulkers, MPP, RORO PAX to Master onboard Cargo and Handy Size tankers including Chemicals since 1994.
He has been working as Maritime Lecturer in AAST in 2003 onboard the Academic training vessel AIDA IV. He is well experienced in Agency appointments and negotiating D/A with agents. He has completed a Certificate in Chartering Course from Lloyds Maritime Academy – London.
Jane Stobie
She is an expert in Strategic Management and Setting Smart Objectives for Senior Management for any medium to large sized corporation.
She is a Certified Toastmaster and professional speaker who has a rich experience in training in the GCC. She is also a published author who appeared on national radio and television in the US many times. Her training programs are rated par excellent by all the participants across the world. She is considered to be a regional expert in Strategic Management. Another feather in the cap is the Mind Mapping techniques which have been successfully delivered by her to Oman Tel, DWTC, NBAD Oman and Dubai Properties. This technique has been used in other UAE National's development programs and how senior management deals with change.
Qualifications
MA in Computer Resource Management
BA in Economics/Management
Key Programs
University of Michigan School of Executive Management for Strategic Planning
Jack Welch "Winning" Seminar – Dubai 2008
Walt Disney Imagineering Problem Solving Technique
Brian Roberts
Brian Roberts HND.MCIM
Brian is a highly experienced Director and Senior Manager with achievements in Commercial and Marketing activities for product & service client companies, agencies, & own consultancy business, specifically within the leisure and hospitality sector. Experienced Marketing Director, Business Development Director, financial & man manager. Substantial experience of product/retail brand development,
strategic business development, strategic planning & implementation, loyalty & affinity customer development programmes, new business development, sponsorship, multi -site retailing, profit responsibility & profit growth, training & coaching. Sector experience and expertise in leisure, hospitality, consumer facing businesses, service retail. Extensive domestic & international experience.
Currently runs his own Marketing Consultancy undertaking strategic and tactical assignments on a project/retained basis. Key clients
– De Vere, Tulip Hotels & Resorts, Esso, Rover, Asda, Michelin
Specific Achievements
Strategic reviews, product development & research & development projects within the hotel, leisure & golf market
Significant improvement in membership recruitment & membership retention levels for many hotels, resorts & leisure clubs
Strategic review of, development & launch European transport support product
New opportunity evaluation & business modeling; mainland & offshore
Customer development through loyalty and affinity partnership programs
Strategic reviews & customer research for pan-European companies
Hospitality & sponsorship events within the corporate & charity sectors
Gill P Breeze
Gill P Breeze MSc.FInstILM.
Gill has over 10 years teaching experience on a range of management and business subjects particularly in Human Resource Management, Coaching and Mentoring from
Levels 3 to 7
This is teaching experience is underpinned by 20 years commercial experience gained within manufacturing, health services , commercial & education sectors where roles have
included Training Management, Lecturing and as Business Development and Quality Management with the Institute of Leadership and Management.Gill is particularly skilled
in performance improvement through identifying staff development options and providing effective Coaching and Mentoring interventions.
With an MSc in Human Resource Management and a professional teaching qualifications, Gill is able to help learners apply theory to practice effectively, help them to see how it works in practice and to understand why.She is also skilled at enabling learners to identify problems and appropriate solutions within their workplaces.
This is achieved through the ability to identify core issues and understand complex problems through, questioning and data analysis along side a high level of communication and interpersonal skills.
Qualifications
MSc in Human Resource Development (Dissertation on Lifelong Learning) 1999
Post Graduate Certificate in Personnel Management (CIPD) Glyndwr University 1996
Level 7 Diploma in Leadership Mentoring and Executive Coaching 2008
Level 5 Certificate in Leadership and Management 2014
City and Guilds 7307 Stages 1 and 2 Further and Adult Education Teachers' Certificate 2001
European Foundation Quality Award (EFQM) 1997
Level 4 Units D32/D33/D34 1999 and Assessor and Verifier Awards, V2 Award – 2009
Level 4 Units D32/D33/D34 1999 and Assessor and Verifier Awards, V2 Award – 2009
Certificate in Counselling Skills (City and Guilds) 1999
Level 2 Certificate in Conflict Management – Security Licensed (City and Guilds) 2009
Ian Ford
Ian Ford Cert Ed.CMgr.MCMI. LIAV.
Ian offers an extensive breadth of Policing along with Training and Development experience.
At present Ian is a Director of his own company, a leadership and management development
company dedicated to achieving its ethos of turning "Learning and Development into Performance Improvement."
Prior to this Ian as an operational Chief Inspector, was seconded to Centrex as 'Deputy Head of Core Leadership Development Programme' (CLDP). This is the largest leadership development programme in the country. It is also a blended learning programme which employs paper based and electronic distance learning, workshops, line management support, action planning (to ensure application of learning) and optional links to accreditation via the Chartered Management Institute (CMI).
Ian's range of Police Management experience combined with his skills and commitment to leadership and management development will provide our clients and learners with a different perspective of management in the Public Sector.
Jointly designed and delivered 3x 1 week strategic leadership development programmes to the Serbian Ministry of Interior and Police for Geneva Centre for the Democratic Control of Armed Forces (DCAF). This included one – one coaching sessions for participants, (delivered through an interpreter).
Designed and delivered four week anti – corruption 'Investigators course ' to Iraq Commission of Integrity, including ethical interviewing and evidenced based, Human Rights compliant investigation.
Designed bespoke executive team development programmes for the Royal Pharmaceutical Society of GB. Subjects included MBTI profiling, team building and performance management.One-to-one coaching sessions offered to all the senior management team. Designed and delivered a three week 'Train the Trainer' course to the Namibian Police Force.  
John S Morgan
John S Morgan MBA, CMgr. C.Eng.FCMI.FCQI.MIET
Ian offers an extensive breadth of Policing along with Training and Development experience.
A successful Training & Development Consultant with more than 15 years experience in designing and delivering effective training interventions
and programmes
An accomplished results-orientated Operations Director with strategic vision, entrepreneurial flair and a 'can-do' attitude able to identify and
deliver opportunities for business improvement
Strong financial awareness combined with proven planning and project management capabilities ensures that clear business objectives are set and
delivered
Aquarius Training & Development Partners Ltd. July 2009 – to present – Managing Director
CMI & ILM Centre Approvals
Approved Provider to the MOD
MOD Contracts for all bases in Wales plus RAF Cosford,Shawbury and Ternhill.
CMI North West Region. October 2014 – to present Chairman – Regional Board
Spotlight North Wales Ltd January 2011 –to presentDirector
Involved in the organization & growth of Spotlight North Wales since 2006 and worked with new teams to launch Spotlight Mid & West – Wales and currently
planning to establish a team to deliver events in South East Wales
BrassTacks LLP – Partner June 2012 – November 2014
One of the founding partners of a training group for the purpose of providing range of non – certified learning experiences aimed at practicing/aspiring
Team Leaders.
Yale College – Wrexham Jun 2001 – Jun2009 Assistant Director of Faculty
Bias Associates Group June 2001 – 2004 Chairman & CEO
Co-ordinate the strategic and operational activities of a group of 5 SME's being run under the focus of defined MBI/ MBO's and business angel relationships
Aquarius Products Design – Operations Director
Brampton Housewares Jan – May 2001
Pine Design(Manufacturing) Ltd May 2000
West Cheshire College 1996 – 2000 Qualification Manager
BIAS Associates – Self Employed Business Consultant & Part – time Lecturer 1995 – 2000
Providing a range of management development programmes in the UK and Arabian Gulf
Lucas – Rists – Sumotomo 1990 – 1993 Business Manager/Director
Led the Lucas team in establishing a UK based Joint Venture in vehicle systems.
Maxine Sheverin
Maxine Sheverin,MBA. MCMI.
Maxine has over 10 years teaching experience on a range of management and business subjects ranging from level 1 to level 7
This is underpinned by 20 years business improvement experience gained within manufacturing, public, commercial & education sectors where roles have
included Quality, Health and Safety, Customer Service, Production, Performance and Housing management.
Maxine is particularly skilled in business analysis, unbiased problem solving, issue identification and resolution, project management, and
performance improvement through identifying options relative to strategy, structure, management and operations
With an MBA and professional teaching qualifications, Maxine is able to help learners apply theory to practice effectively, help them to see how it
works in practice and to understand why. She is also skilled at enabling learners to identify problems and approp riate solutions within their workplaces.
This is achieved through the ability to identify core issues and understand complex problems through, ques tioning and data analysis along side a
high level of communication skills.  
Paul Finnegan
Paul Finnegan,MA(Education). FCMI. FCIPD. FIL. CMgr.
Paul was a Merseyside Police Officer from 1976 until 2006 and held a variety of challenging roles across five ranks. He undertook a number of secondments to
the Central Police Training and Development Authority (formerly National Police Training). On retirement from the police service he established his own
company offering a range of learning and development solutions.
As part of a European Union capacity building programme Paul has worked with senior staff from the Turkish Gendarmerie. As an associate with the National
Policing Improvement Agency he supports their work in training police trainers.
Paul delivers leadership development internationally and undertakes organisational capacity building. In recent years Paul has led a team driving reform of
police recruit training in Abu Dhabi. He has scoped opportunities for a change in training approach for Qatar police, followed by work on implementing the
change. Paul has delivered police International Commanders Programmes in Trinidad
Experienced in individual and organisational development, he has successfully led three Investor in People applications, implemented a suite of customer
service standards across a complex organisation and been closely involved in assessment using EFQM.
Paul has gained extensive and wide ranging experience with customer service, critical incident decision making, strategic planning, and the management of
major change initiatives, leadership and a wide range of people related issues.  
Jessie PR Joy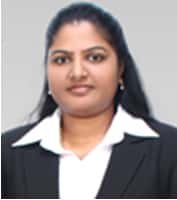 Brief Profile
Certified Professional in Human Resources serving corporate arena for19+years with commended performance and proven results.
Specialised in designing & delivering Training programs on Writing HR Policies & Procedures,
Crafting Vision, Mission & Values, Setting goals & objectives, Structuring Strategic Pay plans, Competency Based Interviewing skills, Psychometric Testing Tools, Positive Thinking, Team Building, Personality Development, Positive Thinking, Anger Management, Time Management, Body Language, Telephone Etiquettes, Effective CV writing, How to deliver a successful performance at Interview, Presentation Skills, Communication Skills, Train the Trainer, 5S, UAE Labour Laws and Health & Safety Trainings.
Academic Background
PG Diploma in Psychological CounselingfromInstitute for Psychotherapy & Management Sciences, India
Diploma in Training & Development from Indian Society for T&D, India
Masters in Human ResourceManagement fromPondicherry University, India
Certification
Certified Psychometric Testing Professionalfrom Middle Earth, UAE
UAE Labour Lawfrom IIRE, UAE
Certified Compensation & Benefits Manager from Middle Earth, UAE
Train the Trainer @ Ideas, UAE
Corporates Worked For
Charis Consultants, UAE
AGMC BMW Group Importer, UAE
Ajmal Perfumes, UAE
Celebrity Fashions Limited, India
Flipper Clipp Power, India
ALSTOM Limited, India