<![CDATA[Since 1977, IATA has developed cargo agent training with the help of experts from member airlines and associations. This course uses our expertise to provide knowledge on cargo rating principles and Air Waybill completion, as well as basic marketing procedures.
What you will learn
Upon completing this course you will have the skills to:
Apply advanced construction and combination principles for unpublished rates
Calculate rates and charges for mixed consignments, Unit Load Devices (ULDs) and complete air waybill
Describe and use pricing strategies
Determine an advertising budget and plan, selecting advertising media channels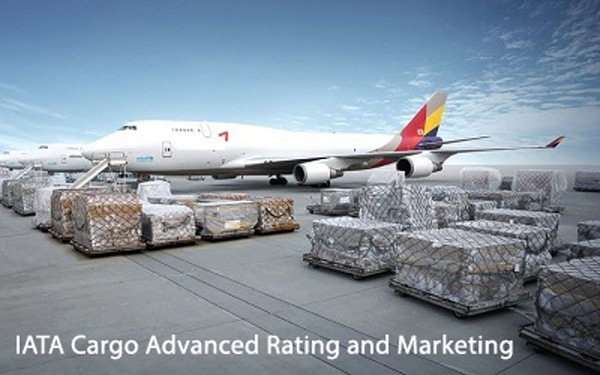 COURSE CONTENT
Review of Basic Cargo Rating Principles
Currency Regulations
Construction rates (Add-on Amounts)
Combination of Rates and Charges
Mixed Consignments
Unit Load Devices
Trade and Trade Patterns
Pricing
Total Distribution Cost
Advertising
The Marketing Plan
Target Groups
Door-to-Door Service
For more details download the IATA Cargo Advanced Rating and Marketing course brochure
IATA Trainer Profile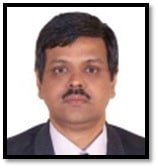 GANESAN RAJAGOPALAN (Raju)
is an IATA Certified Trainer with more than 25 years of Training experience in Aviation Industry. He has worked for
Kuwait Airways for 25 years and was awarded best employee award.
He has Trained more that 2500 students under various IATA programs and most of his students are country toppers and has passed with distinctions in the IATA Courses namely Cabin Crew, Passenger Ground Services, Foundation in Travel & Tourism, Consultant, Managing Travel Business, Cargo Introductory, Airport Ramp Services, Passenger Ground Services, Ground Operations Management, Revenue Management, Airport Operations,  Amadeus Altea Customer & Flight Management.
 Qualification:
Masters in Business Administration (MBA) – Aviation Management
Diploma – Senior Airline Management (IATA Montreal, Canada)
IATA Diploma – Professional Training (Advanced Trainer in Aviation, Cargo, DGR & Travel)
AMADEUS Train The Trainer in Fares & Ticketing
AMADEUS Altea Train The Trainer in Customer Management & Flight Management
IATA Certified Training Professional (CTP)
Achievements
 IATA Premier Circle Member in 2016 (Worldwide Top 10)
Trained Dubai Airport Staff on IATA Airport Operations and achieved 100% result
Trained staff Abu Dhabi Airport/Sharjah/Dubai airport for IATA Airport Ramp Services and achieved 100% result
Chosen to conduct IATA Online Examinations
Best Agent Coordinator/Support Kuwait Airways in Feb2005
Trained 20 Station Managers of Fly NAS from all over Middle East for IATA Ground Operations Management and achieved 90% result with 2 distinctions
Trained Majid-Al -Futtaim Staff on IATA Fares & Ticketing and achieved 95% result (Najm cards)
Trained staffs from EK/EY/Royal Jet/KQ/9W/CA on Revenue Management and achieved 100% result
Trained staffs from GCAA for IATA Air Transport Fundamentals
Trained staffs from EMQUEST/SABRE for IATA COUNSULTANT and achieved 100% result
Trained more than 100 Students in CTH/VIRGIN ATLANTIC Ticketing Courses on Level 1 & Level 2 and achieved more than 50 distinctions
]]>