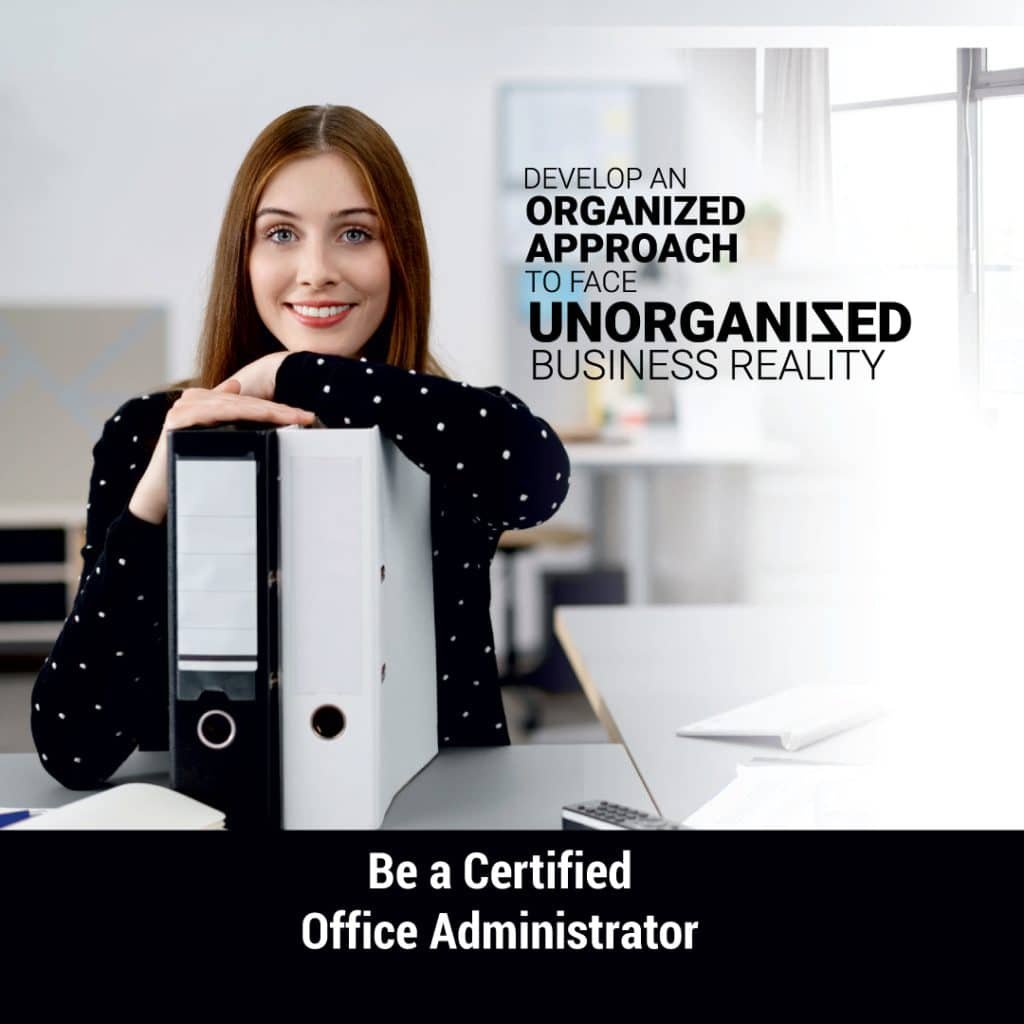 Course Introduction:
Officer managers and administrators are expected to possess and utilize a wide range of skill sets– day-to-day operations, scheduling, task delegation, time management, communications skills and customer service and more, conducive to a productive work atmosphere.
The Office Management and Administration course is an advanced office administration training designed to offer professionals with the necessary skills to excel as star administrators across different sectors. The course consists of comprehensive modules and applies a practical approach to enable participants to master the techniques of running office/organization operations smoothly.
Course Objectives:
Redefine the role and responsibilities of a star office admin
Manage admin team and delegate tasks properly
Utilize time management techniques to increase productivity
Improve communication skills for clear correspondence
Manage time effectively to adhere to task deadlines
Collaborate efficiently with different departments
Schedule and manage calendars – meeting, events and appointments
Understand the organization's policies and procedures
Develop a service mindset and manage internal and external customers
Answer telephone calls professionally
Receiving visitors properly and professionally
Course Modules:
Module 1 – Role and responsibilities of an office administrator/manager
Module 2 – Reception and front desk management
Module 3 – Prioritize tasks as per urgency
Module 4 – Develop a service attitude
Module 5 – Calendar management
Module 6 – Documentation and record management
Module 7 – Time management
Module 8 – Organization skills
Module 9 – Communication and correspondence
Module 10 – Oversee supplier management and office supplies