The hospitality industry is dependent upon efficient and smooth-working procurement in order to keep the wheels moving. The hospitality industry is, by its very nature, a service industry. This means that it's also a highly customer-centric industry—no matter the size of your business, you have to deliver on your promise to customers. Competition is inflationary in the hospitality industry and hotels face higher costs. One thing that all hospitality businesses should be looking for is cost savings and better service. One can adopt many new methods to streamline procurements and give the business a competitive advantage.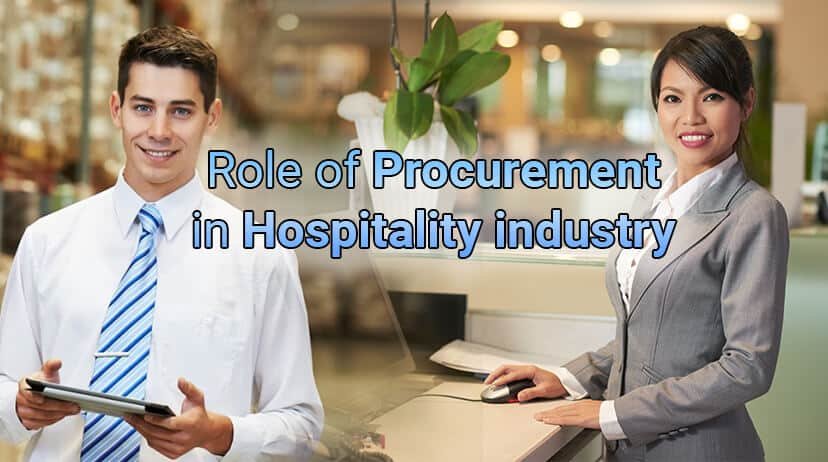 There are three areas of focus that organizations must address to properly address the matter of procurement in the hospitality industry. These areas are the market, operational process and the regulatory environment.
The market refers to the overall supply of the product or service. In order to determine the demand for a particular product, it is necessary to take into account the number of units that are in circulation. The operational process includes the steps that are involved in order acquisition and order management. Finally, there is the area of regulation which deals with the purchase orders. 
Pricing is an important issue in the industry. It deals with the amount of money that will be spent in acquiring a certain good or service. Sometimes, factors like the reputation of the seller and the quality of the product drive down the price. Procurement in hospitality is affected by various factors. These include supply chain issues and pricing. If there are delays in the supply of a certain item, it can have a significant impact on the price. This can lead to a loss for the buyer and therefore, can affect the competitiveness of the industry.
On the other hand, if the supply is very fast, it means that pricing is affected by operational overhead. This means that there is more opportunity for the seller to get a profit. Procurement in hospitality has come a long way from its early days when companies mostly procured equipment and services on their own. Today, many medium and small enterprises are turning to procurement consultants to help them manage their buying activities
Procurement training is important for individuals and organizations. As the field of procurement has changed dramatically in recent years, requiring new skills for procuring items from vendors, and managing vendor relationships are necessary.
Contact us at +97143148500 for more details.