Remain Relevant in a Fast-changing Global Scenario with CILT Qualifications
Logistics and transport professionals in the Middle East are all set to gain from a series of chartered diploma qualifications from the United Kingdom launched by Blue Ocean from February 2019.
 At a time when global companies are increasingly looking to hire professionals with industry expertise as well as higher -end qualifications, the prestigious UK-based Chartered Institute of Logistics and Transport has joined hands with the region's largest knowledge empowerment enterprise Blue Ocean to create human capital for the UAE's rapidly expanding logistics and transport industry.
According to World Bank's latest Logistics Performance Index, the UAE ranked 13th out of 160 countries. This means the UAE outperformed countries such as Canada, Finland, France, Denmark and Australia. When compared with its emerging market peers, the UAE ranks first, cementing its position as the leading logistics hub in fast-growing economies.
The Chartered Institute of Logistics Transport International Diploma (Level 5) was launched in the UK in 2015 and is equivalent to a 2 year degree course. It has been specially designed to provide a sound foundation for a career within the transport and supply chain fields and will provide supervisors, first line managers and potential middle managers with a complete set of management and operational skills. It runs through Management in Logistics and Transport, Transport Planning, Production Planning and International Business.
The International Advanced Diploma in Logistics and Transport (Level 6) is CILT's highest level of qualification designed for the next generation of business leaders, helping operational managers and technical specialists to think strategically, carry out in-depth research and stretch their knowledge and competence.
Both the CILT diploma courses are being launched by Blue Ocean in Dubai from Feb. 20 and will be preceded by an information seminar at the Crowne Plaza Hotel on Feb. 8. The CILT is a global professional membership organization, with a strong presence in 30 countries and has helped shape government policy across diverse economies. All Blue Ocean students are endorsed by the Knowledge and Human Development Authority.
Blue Ocean will also act as an authorized centre for CILT examinations and all students will gain lifelong membership with CILT. 
According to Dr. Sathya Menon, Group CEO of Blue Ocean, the Chartered Institute of Logistics and Transport Diploma and Advanced Diploma is a top-class UK-based credential that will give Logistics professionals in the Middle East an opportunity to connect themselves with the best practices throughout the world. "Logistics has always been the cornerstone of our training expertise and we are proud to associate with CILT and introduce top class qualifications for our supply chain students," he explained. 
Global companies are increasingly looking at hiring professionals with industry qualifications and expertise and Blue Ocean has played a pioneering role in training professionals and keeping them relevant to their workplaces.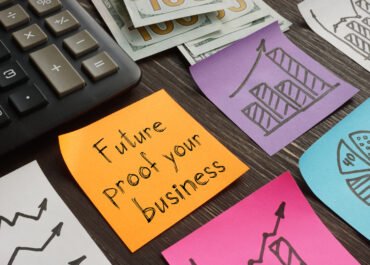 A few days back, October 13th to be exact, I bumped into a friend of mine, working for a major…