Sales Training in Dubai, Abu Dhabi is designed to help Participants understand the psychology of sale, to learn new selling skills and techniques and how to put these skills into practice. Blue Ocean Academy provides sales training courses in dubai, customer service training, sales manager skills training,sales representative training program, sales leadership training, sales strategy training courses, sales certification courses, retail sales techniques courses in Dubai, Abu Dhabi, Sharjah, UAE
Introduction:
The introduction deals with understanding what it means to be a sales person.
Going back to the basics and discussing the roles that hard work, dedication and knowledge of the product play towards creating a successful sale.
Understanding and evaluating the importance of creating a favorable experience for your customer.
Understanding that good salesman ship is not only about successfully executing transactions, rather it is about making your customers aware of the fact that their business is important to you and your company
The Champion Closer
Introduces participants to the different types of sales people, thereby allowing participants to evaluate themselves on where they stand, what are their strengths and weaknesses in the sales arena.
Who is a Champion closer? What characteristics do a Champion Closers display? Why is a Champion closer capable of delivering phenomenal results? How can you be a Champion Closer?
Creating a great first impression!!! – Communication, Body Language, Building Rapport, Hot Tips.
The Qualification Process:
Three thumb rules that any sales person cannot afford to miss.
Selling with the mind not the mouth.
Gathering information – tools and techniques.
The dangers of assumptions.
Determining selling strategies.
Presenting your Company and your Product:
The Psychology of Sale:
How does the Champion closer get customer to think as he does? – Tools and techniques.
Understanding the Customer Psyche.
Methods to appeal to the customers psyche to make a successful sale.
Handling Customer Objections:
Common Objections.
Defining the objection
Putting the objection into perspective.
Compensating factors
Closing – The fine art of getting the customer to say "YES'
Negotiation
Presenting the price
Types of closes – this analyzes the different types and styles of closing the deal and the customers that they appeal to.
Building an agreement staircase
The value of silence
Rules of closing – The MASTER CLOSER model.
Efficient Follow up and after sale techniques

Trainer Profile
Percy Engineer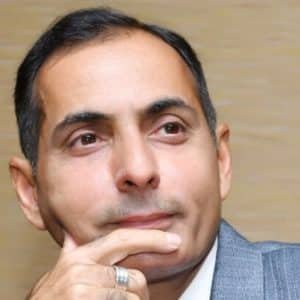 Percy passionately believes that training sessions should be participative, challenging, thought-provoking, intensive and enjoyable. Using a participatory approach and consultative training style, he puts students at ease while honing their skills and teaching them to put their learning to practical use.

Achievements
Winner of 'TOP GUN' from BEST BUY Canada for continued excellence in driving and maintaining business process while leveraging sales in all categories.
7 Times Award Winner as World's "Best Sales Performance" from RICOH Japan and RICOH Europe
Experience
An experienced professional in the field of Retail & Institutional Sales. Presently engaged with Training & Coaching individuals and corporate's for over 7 years in Retail Selling Skills, Purchasing & Customer Service.
Over 9 years of experience in Retail Operations with multinational companies in Middle East & Canada
13 years of experience in Institutional Sales form the Office Automation industry
Having worked across a wide cross-section of industries have enhanced my business skills and can adapt them to the requirements of different companies and operating cultures. Have successfully operated in fast-paced, diversified and geographically dispersed organizations in Dubai,Canada & India. Partnered with top management to plan and achieve the strategic objectives of the organization

Specialties:
Retail Operations & Business Process
Coach for Retail Excellence ;
Retail Management Skills
Consultative Selling Skills ,
Leadership Training
Purchasing & Supply Chain Management
Project Management