Learn & implement the breakthrough Six Sigma methodology to improve business processes and profits.
The Six Sigma methodology is a systematic application, focused on achieving significant financial results and increasing customer satisfaction. When properly deployed on carefully selected business projects, this methodology can lead to a significant reduction, and in many cases elimination, of defects, process waste and out-of-control processes which translate into dramatic business gains.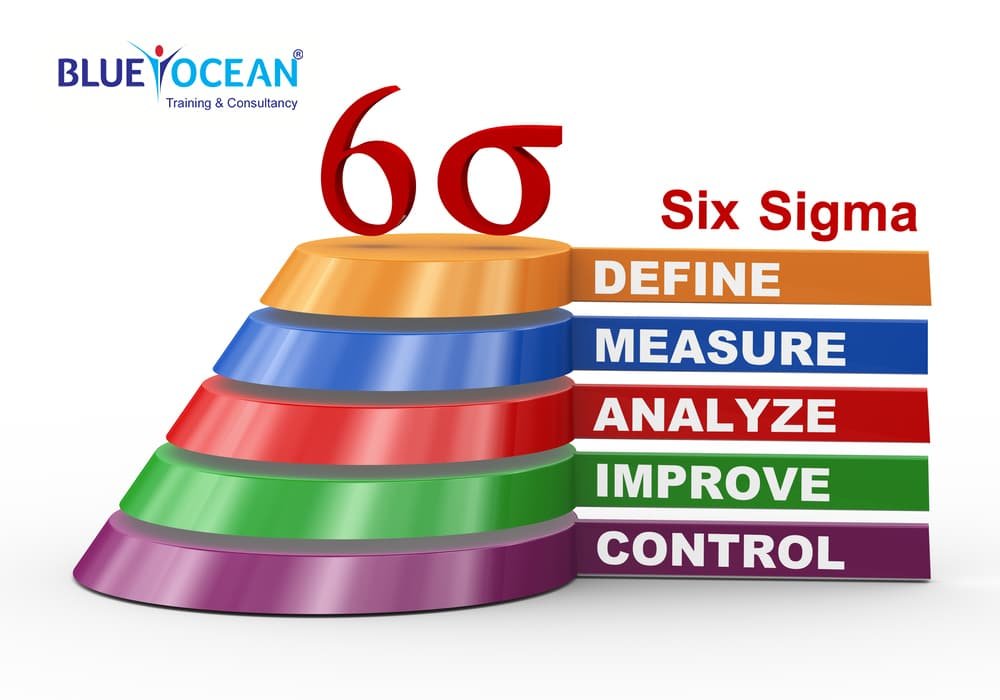 The program is all inclusive of training Personal & Organizational Benefits
Help your organization eliminate errors
Improve business processes and sustain quality improvement & operational excellence
Receive greater compensation in your current position and have increased opportunities for advancement
Sets performance goal for everyone
Applicability across industries
Ensure compliance
High marketability and will increase remuneration.
Gain hands-on experience in quality management & operations
Six Sigma Green Belts are employees who spend some of their time on process improvement teams. They analyze and solve quality problems, and are involved with Six Sigma, lean or other quality improvement projects.
From the International Quality Federation, USA
Six Sigma is a highly disciplined process that helps us focus on developing and delivering near-perfect products and services. Organizations that have implemented Six Sigma or those who are employing Six Sigma Certified Professionals have seen drastic improvements in their quality, productivity and profitability. Six Sigma certified people are in high demand in all industries, especially in Banking, Retail, Logistics and SCM, Purchasing, Manufacturing etc. IQF-certified Green Belts learn the Six Sigma problems solving methodology (DMAIC), and the statistical tools. The focus is to master the application skills rather than learning the theoretical understanding. The program makes extensive use of MS-Excel for data analysis. At the end of the program the Green Belts can lead Six Sigma projects as well as effectively support Black Belts in breakthrough projects.