Six Sigma Implementation – Six Sigma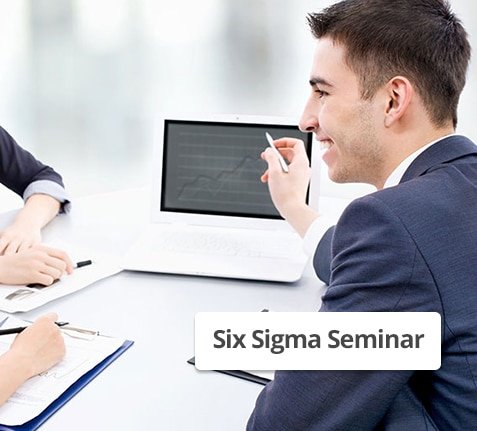 We would like to invite you for the
Free Informative Seminar on Six Sigma Implementation
Come and learn about the breakthrough methodology that can save your company millions of dollars!
Six Sigma is a measure of Quality that strives for a perfection.
The Six Sigma methodology is a systematic application, focused on achieving significant financial results and increasing customer satisfaction. When properly deployed on carefully selected business projects, this methodology can lead to a significant reduction, and in many cases elimination, of defects, process waste and out-of-control processes which translate into dramatic business gains. Join this Free Seminar to learn more about the importance of Six Sigma implementation in large conglomerates and multinational companies. The seminar will give a complete insight on Six Sigma (DMAIC Methodology) and its importance in modern day management.
Topic : Informative Seminar on Six Sigma Methodology
Date :March 29, 2019
Time : 6:00pm – 9:00pm
Venue : Crowne Plaza Dubai – Sheikh Zayed Road
Mobile : +971 545815614
Upcoming Events
]]>