Welcome To Sustaining Talent Management Seminar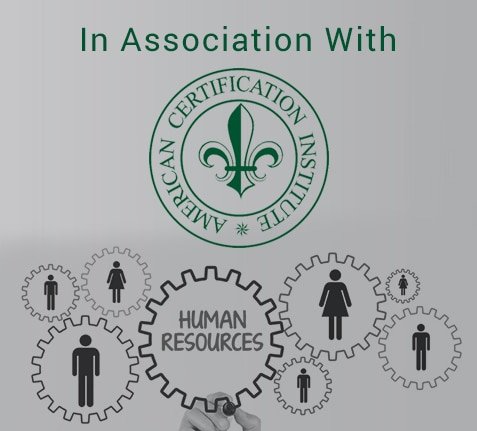 Join our Seminar and obtain the necessary skills and understanding to implement a talent acquisition strategy at your organization. Discover the benefits of workforce planning. Learn the steps to improve your candidate experience and employment branding. Explore innovative recruiting and sourcing strategies for developing a diverse and inclusive talent pipeline. Reflect on case studies and newly-acquired expertise to apply what you learn to your organization.
Seminar Objective:
Identify the key gaps between the talent in place and talent required to drive business success
Develop a sound integrated talent management plan designed to close the talent gaps
Facilitate and support management to implement accurate hiring and promotion decisions
Develop talent to enhance performance in current positions as well as readiness for transition to the next level
Develop a succession and retention plan to sustain organizational excellence
Measure business impact and workforce effectiveness during and after implementation
Outcome:
Increased productivity and capacity
Linkage between individual efforts & business goals
Commitment of valued employees
Better fit between people's job and skills
Who Should Attend?:
Managers or supervisors acquiring responsibility of HR
HR or Personnel Generalist
Specialist returning to, or moving to a generalist role
Newly appointed HR professionals
Any Professional who desires to improve their knowledge of emerging HR concepts
Business Owners
Certified Human Resource Consultant with over 11 years of experience across multiple sectors including professional services, retail and most recently consultancy, the speaker has helped professionals by empowering them with data, inspiration and guidelines to reach their goals
About ACI – American Certification Institute:
ACI, The American Certification Institute, is a premier professional certification institute well-known in the United States and the world. It was founded in the USA in 1999. Its Corporate Headquarters is in Lewes, Delaware, USA and it has numerous alliance partners in the US, China, Dubai, Singapore, Malaysia, Egypt, Mexico, Cameroon, Poland, Jordan, India, Lebanon and other countries. These alliance partners represent ACI in their respective countries and conduct ACI programs in collaboration with ACI. ACI is dedicated to helping train the leaders of tomorrow for personal professional certification.
Forum :HR Forum Oman
Topic :Sustaining Talent Management
Date :February 14, 2019
Time : 2:00pm – 5:00pm
Venue : Tulip Inn Downtown Muscat
Phone : +971 545 815 602
Upcoming Events