Welcome To IATA Webinar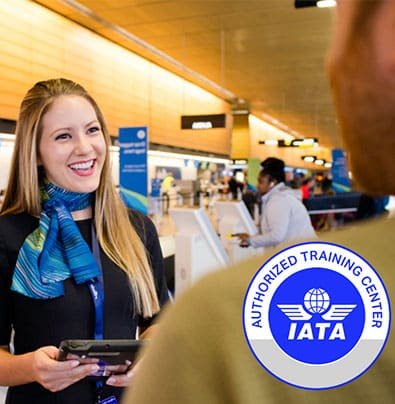 Several industries were hit by the effects of Covid-19 and aviation is one among them. However, it will also lead to many changes which would create a positive impact on the industry in the future. The webinar will discuss the impact of the pandemic on the aviation industry as well as the positive trends that will follow in the post-Covid era.
Webinar highlights :
Dealing with job loss in aviation
Changes in airport security
The next revolution of aircraft
Significance of passenger safety
Speaker
John Ellis
Chief Operating Officer (COO)
Blue Ocean Academy
John Ellis has a lifetime's experience in aviation training and more than 40,000 people have attended his courses from around the world. He has worked as a Safety and Emergency Procedure Instructor and Consultant at Virgin Atlantic Airlines for 10 years. With his vast knowledge and expertise in the field of aviation, he had conducted training for renowned airlines including Emirates, Gulf Air, British Airways, South African Airways and Saudi Arabian Airlines. More than 17,000 Pilots and Cabin Crew were trained by John Ellis in Emergency Procedures. He is also the founder of Ellis Capital Partners, a company in the UK with investment funds available of 750 Million US Dollars.
Professional experience
CEO at Ellis Capital Partners
Founder at Middle East Aerospace
CEO at UK Construction Link
Marketing Director at Fujairah International Airport
Business Development Director at Farnborough Aerospace Consortium
Qualifications
Aviation Economics and Finance – London School of Economics and Finance
HR Management – American Certification Institute
Certifications
Airline In Flight Fire Fighting Instructor- UK Civil Aviation Authority
NLP Life and Business Coach – Bournemouth University Training
Published works
The 28 Golden Rules of Personal and Business Success
NLP Techniques for Incredible Success
Understanding UK Export Finance
Problem Solving with GROW Techniques
Forum :IATA Forum
Seminar :IATA Webinar
Topic :The Future of Aviation Post Covid-19
Date :10th March 2021
Time :7.00 – 8.30pm (Dubai, UAE Time)
Phone :+971 5640 871 11