Blue Ocean Academy receives the "Most Trusted Corporate Training Consultancy Award - 2021" 

Blue Ocean Academy, the well-recognized management training company in the Middle East, has added one more trophy to its ever-growing collection of accolades and awards. This time, Blue Ocean Academy was felicitated for its corporate training consultancies by the MEA Markets magazine.
MEA Markets Magazine is a quarterly publication dedicated to researching and publicizing the major moves and events as they happen across the entire Middle East & Africa region. Past winners of this award include entities like Dubai Islamic Bank (DIB), Zayed University, 
Al Futtaim Group, DAMAC Properties
and Du. 
With more than two decades of experience in providing top-notch Management Training programs, Blue Ocean Academy has been able to leverage its knowledge base to provide practical solutions to many corporate bodies, thereby enabling the employees of these companies to achieve break-through performances. The companies have also benefitted immensely with strong financial results. Thus, this award recognizes and re-affirms the strong value-addition that Blue Ocean Academy provides, to the entire business community in UAE and Middle East. 
"Blue Ocean has received several awards for its unparalleled quality of service and genuine endeavours to support its customers. This recognition, as the Most Trusted Corporate Training Consultancy in 2021, by MEA Markets, reinforces the fact that Blue Ocean is certainly the name that you can trust for professional development. This is yet another feather in the academy's cap," commented Dr Sathya Menon, CEO of Blue Ocean Academy.
Blue Ocean Academy offers some of the most sought-after training programs in the fields of Supply Chain Management, Procurement, Logistics, Human Resources Development, Finance, Quality and Aviation Industry (IATA). The popularity of Blue Ocean Academy amongst the student community is underscored by the 1800+ Google Reviews received to date.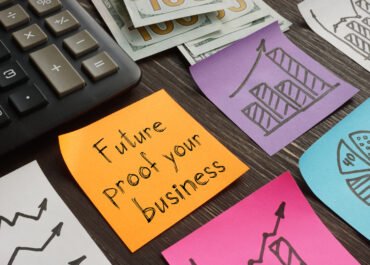 A few days back, October 13th to be exact, I bumped into a friend of mine, working for a major…