In the age of E-commerce, warehouse managers need to level up their game more than ever! Organizations are more focussed on mass customization compared to mass production and distribution. Warehouse managers need to apply innovative approaches to manage warehouse and inventory.
IPSCMI– USA accredited Certified International Warehouse & Inventory Manager (CIWIM) equips warehousing professionals with advanced skills and insights that not only drive a sustainable economic impact but also help businesses increase their competitive advantage.
Warehouse Management Course Modules
Module I: Introduction to Warehousing and Inventory
Module II: Warehouse Operations
Module III: Materials Handling
Module IV: Inventory Management
Module V: Managing Uncertainties
Module VI: Managing Inventory Records
Module VII: Managing Warehouse Performance
Module VIII: Sustainability in Warehousing
Program Benefits:
Strategic insights to build a resilient warehouse
How warehouse operates modern supply chain
Master inventory management processes
Apply efficient warehouse technologies and tools
Learn stock control, verification and reporting processes
Better Business Results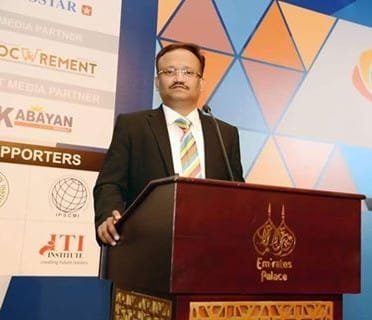 Dr. Sathya Menon is a trailblazer in logistics and supply chain education in the Middle East. He has 25 years of experience (including consulting and training) in the field of Logistics, Supply Chain Management and Purchasing. He has worked with various MNCs like Ericsson, Compaq and large conglomerates like Samtel, Al Futtaim helping them to expand their Supply Chain operations. He have trained more than 25,000 professionals in the field of Logistics, Procurement and Supply Chain.      
Qualifications  
PhD in Logistics and Supply Chain Management
MBA in Supply Chain Management
MBA in Materials Management
FCIPS – Chartered Fellow of the Institute of Purchasing and Supply (CIPS – UK)
FCILT– Chartered Fellow of the Institute of Logistics and Transportation (UK)
Executive Program in Artificial Intelligence – Future and Impact on Business Strategy – From MIT Sloan School of Management
Certified SAP Consultant for Supply Chain Management from SAP, Germany
FCMI from Chartered Management Institute (CMI), UK
Certified Purchase Manager (CPM) from Institute of Supply Chain Management (ISM) , USA
Certified International Supply Chain Manager (CISCM) from International Purchasing and Supply Chain Management Institute (IPSCMI), USA
Certified International Commercial Contracts Manager (CICCM) from from International Purchasing and Supply Chain Management Institute (IPSCMI), USA
Certified International Professional Training Consultant (CIPTC) from American Certification Institute (ACI), USA
Certified Professional Purchasing Manager (CPPM) from American Purchasing Society (APS), USA
Certified Purchasing Professional (CPP) from American Purchasing Society
Request Course Brochure