Blue Ocean celebrates UAE National Day with a special offer for students. Get 50% discount on Level 1 and Level 2 courses + Free Level 3 Course. Offer is only valid till Nov 30. So, register now and learn for less. Happy National Day 'UAE'!
Certified Human Resource Professional/ Manager (CHRP/CHRM)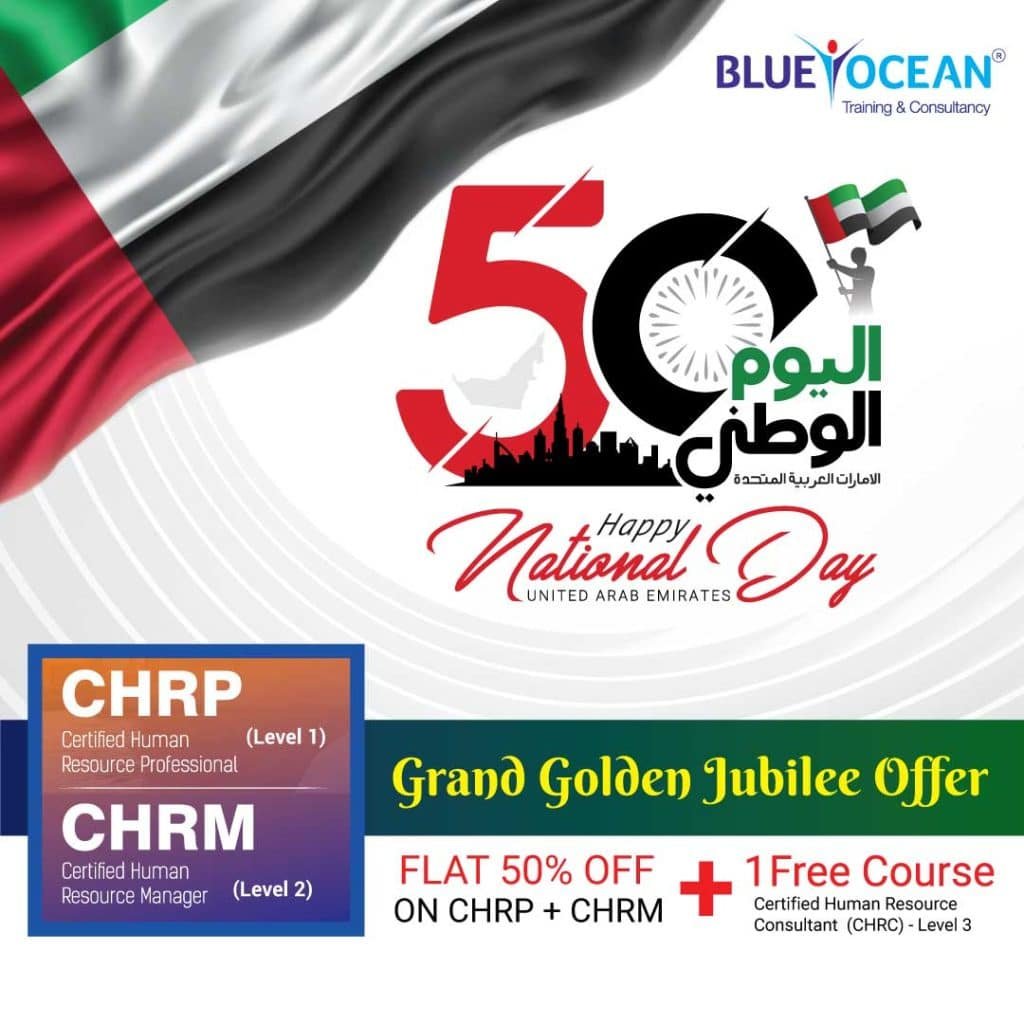 CHRP/CHRM course is designed to create competitive HR professionals by providing world class training. The HR program combines high-quality core curriculum that is consistently updated to ensure real-world relevancy to today's global marketplace. Unique and globally recognized designation offered by the Reputed American Certification Institute (ACI), USA. The designation is an internationally recognized level of achievement within the field of Human Resources for the bearer.
Register Now and Get 50% OFF on CHRP+CHRM Certification + Free Certified Human Resource Consultant (CHRC)