5S – A Value-Added Investment for Businesses
Today's competitive market environment is often making companies struggle with process improvement and value additions. Adopting smart practices is not an option anymore.  It is a necessity. Many companies today have successfully grown by adopting a leaner approach. The Lean approach helps in eliminating unnecessary elements and boosts productivity through increased efficiency. For businesses to thrive and lead the way, they must achieve an environment of continuous improvement and never let it fade away. 5S – A Brief Introduction 5S is the first step towards the Lean methodology and helps businesses to enhance and reinforce.  It primarily focuses on removing unnecessary elements in the workplace and saving time to make the work process smooth and error-free, thereby, enhancing efficiency and productivity. A Japanese concept, Poka-yoke, served as the inspiration for the 5S system, which Shigeo Shingo and Taichi Ohno later made popular. 5S is an integral part of the Lean methodology. Its principles are part of the Lean manufacturing system developed by Toyota, which later on became popular worldwide, benefitting thousands of companies with their operations and organizational values. Following these steps in a specific order is the way to achieve ideal workplace organization. To put it in simple words, 5S is a lean way to organize and maintain the workplace and its flow to achieve efficiency and excellence.  Five steps or pillars of 5S The 5S represent five Japanese words: Seiri, seiton, seiso, seiketsu, and shitsuke. When translated to English they stand for :

Sort (Sein)
Set in Order (Seiton)
Shine (Seiso)
Standardize (Seiketsu)
Sustain (Shitsuke)

Sort – This is the phase when you must determine what is useful and sort out everything to get rid of the unnecessary tools, equipment, material and also resources. It is time to take a call on what is really needed. Set in Order – After you remove the clutter, you need to arrange it in order and group it the remaining items accordingly. You must organize the remaining items in a neat manner that is most logical to the workflow. Shine – You must clean the workspace well, along with the regular maintenance of equipment and tools. We can also encourage the employees to get involved in the cleaning process. Taking good care of the workplace also gives employees a sense of ownership which leads to motivation. Standardize – This step focuses on the fact that the three steps followed until now become a part of employee regular habits and you should practice it every now and then. Ensure that these activities become standard operating procedures. Sustain – You must certainly sustain the 5S methodology which is why it must be persistent for all. 5S is not just for junior employees.  We should involve employees of all levels and hierarchies accordingly. Remember team effort is very important for 5S to sustain. With everyone practicing the same, this step ensures that 5S is a long-term best practice and not just a brief experiment. Why invest in 5S programs 5s is the very first step taken to implement lean management in a business. Unfortunately, many businesses are still not yet aware of the tremendous benefits that Lean possesses. Invest in 5S programs that offer companies a value-added ROI. A strategic component of Lean manufacturing, 5S provides the strong pillars required to support future improvement. Research shows that organizations can potentially increase efficiency between 15% - 30% through 5s system. It is one of the easiest yet most effective tools to uplift a company's processes and also work towards efficiency. Above all, it is inexpensive. Conceptually 5S is simple and is devoid of complex training. However, 5S requires practitioners to follow a disciplined and rigorous fashion. While the concept emerged at Toyota in Japan and aimed to keep the industrial environment cleaner and organized, it later on, went on to become a globally popular practice, catering to various types of industries and businesses to help them secure a better working environment and greater productivity. 5S essentially contributes to the reduction and elimination of waste, boosts teamwork, increases safety and reduces risks and uncertainty. Companies required to attain improved work efficiency must consider the following benefits of 5S.

Increased employee engagement
Waste reduction and elimination
A great source of motivation
Enhanced agility and flexibility
Reduced risk of accidents.
Lowers employee stress by relieving them of unnecessary tasks
Improved internal communication processes
Smooth flow of work
Provide a systematic process for continuous improvement.
Less useless movements and transfers
Brand image improvement with customers
Lower level of stocks stored
Better identification of problems

The benefits are endless and every business must train employees with the 5S concept to enjoy the tons of value the 5s implementation brings with it. Get started with 5S today As discussed earlier, while trying to implement 5S, businesses must ensure the participation of all employees. Even so, it may require some employees to assume a greater role in carrying out the principles. To guarantee that no holes go unfilled, 100% of the workforce must participate. Senior leaders from the HR, Operations, Quality and other departments must take the lead in introducing the concept to others. Management should take proper initiative to hire 5s and lean experts to train employees. Educating employees in their 5s will bring a tangible positive result to your organizational productivity. It is not a short-term goal; instead a life-long disciplined approach that will also benefit employees personally. 5S training is a great strategy for businesses in improving the efficiency of a facility as it aims to put meaningful things in their proper place and it also standardizes work format. It will help your business to cut down on waste and save time and money. Simple yet powerful

A simple yet powerful concept like 5S can seamlessly integrate within any working environment and function effectively with various other strategies.
Training is not complicated and does not involve months of training.
The training can be conducted in any small setting or in a large organizational training format.
You can apply for 5s for both in-house and online training. However, an individualized approach is recommended for better absorption of ideas.
We can train via books, instructional videos or hands-on exercises. Visual cues play a significant role in 5S.

Applying a 5S system within your organization will open up new avenues to other components of Lean manufacturing. In order to remain agile, organized and focused, every organization should scale up their waste elimination and risk reduction, the key to which begins with 5S.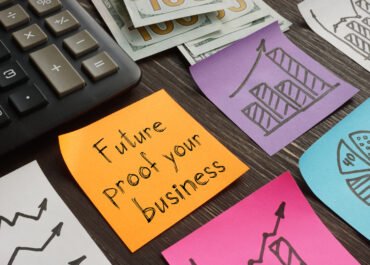 A few days back, October 13th to be exact, I bumped into a friend of mine, working for a major…