A well-organized workplace is the foundation for the whole organization. This calls for doing away with ADHOC approaches as well as adopting a disciplined approach to workplace management. The 5S methodology has been successful in achieving a clean and safe work environment, enhanced productivity and also improved space utilization. Enhanced safety is certainly a spin-off. This two-day 5S training in Dubai will familiarize you with the concepts of 5S methodologies and also help you to improve overall efficiency of the workplace using this approach.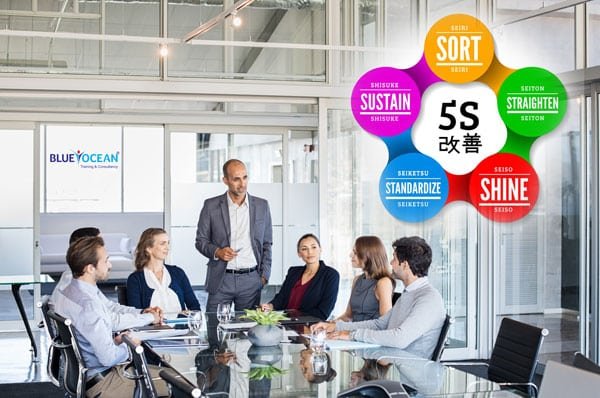 Companies frequently struggle with process improvement and value also adds to the highly competitive market climate of today. It is no longer an option to adopt smart practices. This is already required. By adopting a smaller approach, many businesses today have definitely expanded successfully. By reducing waste and also maximizing efficiency, the lean method helps enhance productivity. Businesses must certainly create a culture of continual development and ensure that it never disappears if they want to prosper and set the standard.
What Will Students Learn?
Understanding the evolution of the methodology of 5S
Define and describe the different steps of 5S
Adopt a disciplined and structured approach on how to manage the workplace
How to identify and also eliminate safety hazards using 5S
How to Improve Workplace Efficiency Using 5S Methodology
Prepare for a successful implementation of 5S
How to sustain the different benefits of 5S
What Topics are Covered?
Evolution of 5S
Objectives of 5S
Concepts of 5S
Benefits of 5S
The 5S methodology
The 6th S – Safety
5S deployment plan
Employee engagement for 5S
For more details about the 5S Training in Dubai, call: +971 52 176 9265