Blue Ocean CSR Initiative: Free Training to 100 Low-Income Workers
Corporate Social Responsibility (CSR) is one of the relevant and significant aspects of a company's commitment to making a positive impact on society. From beyond the concept of profitability, CSR involves organizations taking responsibility for contributing to environmental, social and ethical improvement. Blue Ocean Corporation, the world leader in training and development, has a great focus on contributing significantly to societal empowerment.
In a noble initiative aimed at giving something back to the learning society, Blue Ocean has decided to offer free training to students who come from economically backward situations.  Workers with low-paid jobs or low qualifications can also enrol in any of the desired courses for free of course from Blue Ocean.
"This is a golden opportunity for low-income workers to get trained with Blue Ocean and upgrade their qualifications. This will open up new vistas for them. Our new initiative is aimed at improving the employability of the UAE workforce," explained Mr Abdul Azeez, Group Chairman, Blue Ocean. The CSR initiative is part of Blue Ocean's consistent efforts to partner with the UAE government in uplifting the marginalised in society and also to boost private and government sector partnerships.
Our involvement in CSR isn't just about returning; it's also about investing in a better future for generations to come. At Blue Ocean, we don't just impart knowledge; we build trust, and we look forward to building a better world," said Dr. Sathya Menon, Group CEO, of Blue Ocean.
The Blue Ocean CSR programme starts in January 2019 with the aim of upgrading 100 low-income workers. Admission is open based on a first come first serve basis.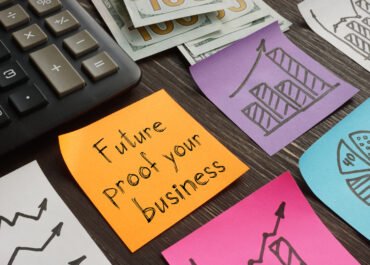 A few days back, October 13th to be exact, I bumped into a friend of mine, working for a major…