Blue Ocean Launches VAT Training
Blue Ocean, the region's largest knowledge empowerment enterprise, launched comprehensive training programmes on "Value Added Tax: Implications, Challenges & Roadmap" for procurement and finance professionals as GCC countries prepare to introduce VAT on all goods consumed from January 1, 2018.
While VAT is at work in 140 countries in the world and for decades, GCC countries are still grappling with its introduction and implications. The last quarter of 2017 and 2018, promises to be a trying time for the economy as the GCC countries are thrown into a state of flux, while businesses evaluate and implement VAT. 
Value Added Tax is a consumption tax levied on end users, it's optional and is only applied when some value is added. Blue Ocean training programmes are focused on four key areas: 
Understanding VAT

VAT Accounting

VAT Challenges

VAT Implementation
Fundamentally, VAT is considered an accounting issue but not when it is being implemented for the first time. Every area of business, stakeholder, supply chain, competitors and customers has some impact. 
The introduction of VAT training will benefit finance and procurement professionals in the GCC region and will present an interesting learning curve allowing market corrections and new employment opportunities.
"VAT implementation in GCC countries is an interesting and new phenomenon. Businesses are facing multi-dimensional challenges ranging from delayed legislation announcement to expected disruption in a number of business areas. In absence of clear guidelines and in-house expertise, the learning requirement in this area has increased manifold," said Dr Sathya Menon, Group CEO of Blue Ocean.
Introduction of VAT needs a realignment of business processes to keep them working efficiently, develop a robust accounting model with inherent characteristics of agility to successfully respond to the learning curve which the system will undergo. Therefore, all top notch professionals ranging from CEOs, CFOs, Finance Directors, Finance Managers, Tax and Audit Managers, IT Managers, Sales, Marketing, Procurement and Supply Chain staff need to be trained and sensitized about VAT.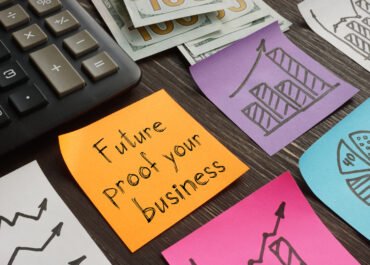 A few days back, October 13th to be exact, I bumped into a friend of mine, working for a major…