Blue Ocean Women Leadership Development
Women in Corporate: Breaking Glass Ceiling
empow

HER
March 8, 2020 | Crowne Plaza | Dubai, United Arab Emirates
Register
Learn More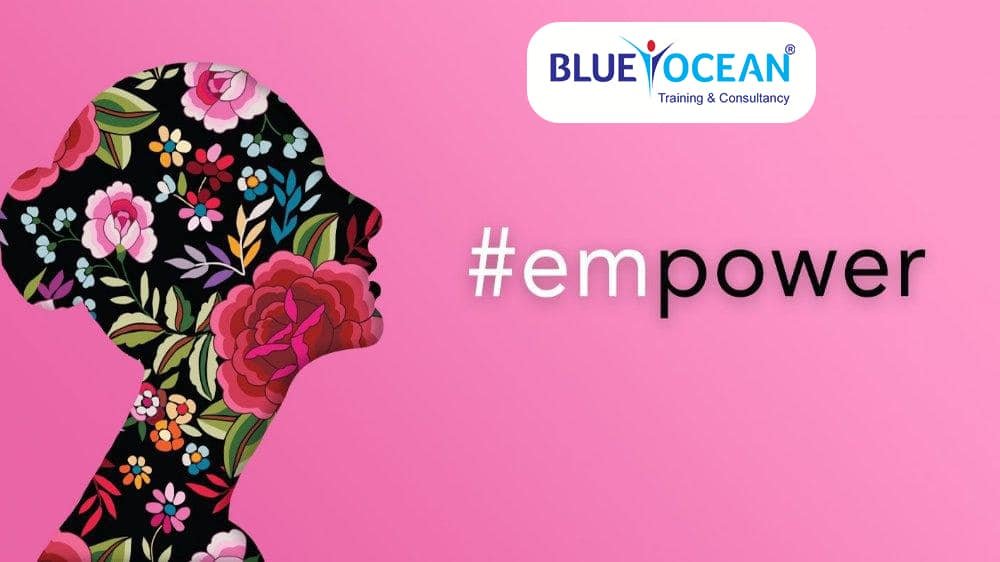 Let's unite, evolve and transcend
empowHER is an endeavour to unite working women to discuss the barriers that hinder their career development and breaking the walls that lie in their way. The main highlight of the event is that it is planned and organized wholly by women for women. The sole aim of this non-profit event is to enable working women to ascend the corporate ladder without any hurdles.
Woven around the theme 'Women in Corporate- Breaking the Glass Ceiling', the workshop will throw light on the specific areas like leadership, health and business.
Top women professionals across the globe will attend the conference, present papers and share their expertise and experiences
Women will get connected to a network of high-profile holders who have significant expertise in specific industries
A platform for working women to speak, showcase their skills and empower each other
An outstanding opportunity for women to win awards for their relentless efforts in a specific field
Key Topics
Blue Ocean Women Leadership Development (BOWLD)
Women in Leadership
Creating a league of her own
What are the challenges faced by women in Leadership roles?

Competencies in women that make them a great leader

Competence or confidence – what matters most?

Tips to overcome barriers

Strategies for improving performance and leading effectively
Women and Health
A Healthier Body, A Stronger Mind
Finding the right balance of work and health

Happiness : The highest form of health

Importance of physical health for work

Good food : Good Vibes

Supporting mental health at work

Emotional intelligence at work
Women in Entrepreneurship
Carving her way to success
Women entrepreneurs – Reshaping the corporate world

Opportunities and challenges faced

Facing old fashioned/predominant mind sets and biases
Women Today
Challenging Stereotypes
Women challenging gender stereotypes in different fields

Defy or conform to the stereotypes

Strategies to change the old mind-set and raising awareness among women
Does a Glass Ceiling Really exist in Corporate World?
The concept of glass ceiling
Is the glass ceiling self-created or self-perceived?
If glass ceiling exists, is it explicit or subtle?
Why are there fewer women in the executive roles
Do women earn less compared to men?
Do women need to put twice the effort of their male colleagues to reach the top?
What is glass cliff?
Strategies to break the glass ceiling
Work and Life Balance: Juggling balls in the air
Do women glorify motherhood?
Why work-life balance doesn't work for many women?
Do working moms make good mothers? Does it affect child development?
Is raising the kid & handling home the sole responsibility of mother?
Why do we use the word working moms? Why not working dads?
Boys need to be taught of equality at an early age
Why women are often judged/ why do they need to often prove themselves at work and home?
Previous Conferences
DUBAI | ABU DHABI | RIYADH | QATAR
Meet the Female Force of Blue Ocean
Blue Ocean is a training consultancy with more than 20 years of experience and a strong presence in the UAE and other GCC Countries. The organization has more than 80,000 alumni worldwide, a global network of certified trainers, international affiliations and multinational partners. Blue Ocean conferences are internationally renowned and well attended by experts across different industries.
Join us at:
Crowne Plaza Hotel,
Sheikh Zayed Road.
Dubai, United Arab Emirates
Sponsors
Thanks to our sponsors for making this event FREE to attend