Implement the best practices in international sourcing with an accredited certification from the International Purchasing and Supply Chain Management Institute (IPSCMI), USA.
The Certified International Sourcing Manager (CISM) is the program that helps professionals to improve the end to end sourcing operations in their organizations. It focusses on global trade and aims at transforming supply chain managers to "Supply Chain Masters". It will throw light on the importance of strategic sourcing in supply chain management. The students will learn to build long-term relationships with suppliers, negotiate pricing and control costs and manage the company's overall sourcing strategy for long-term success. The program is accredited by the International Purchasing and Supply Chain Management Institute (IPSCMI), one of the most esteemed certifying bodies in the world.
This course introduces you to the exciting area of procurement & supply chain sourcing. Part of a broader specialization on Supply Chain Management, you will master the supplier selection process and supplier segmentation. At the completion of this course you will have the tools and techniques to find the right vendors and maintain the right relationship with any one of your existing suppliers.
Course Outline:

Understanding SCM vs. Procurement & Purchasing vs. Sourcing 
Let's Talk Definitions
What is Sourcing
Types of Sourcing
From Tactical to Strategic Sourcing
Strategic Sourcing
Approach to Strategic Sourcing Strategies
The Steps to Strategic Sourcing
Kraljic Matrix
Supplier Management
Locating & Developing Sources of Supply
Determining Changing Market place factors
Applying Selection Criteria
Supplier Ratings
Global Procurement & Sourcing
Definitions
Implications of Forex
Types of Global Sources
Sourcing Best Practices
Developing & Implementing a Strategic Sourcing Strategy
Evolution of Category Management
Supply Chain Sourcing
Managing Productive Supplier Relationship
Insourcing vs. Outsourcing
Developing Continuous Improvement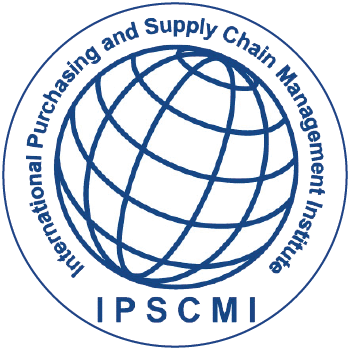 IPSCMI, The International Purchasing and Supply Chain Management Institute, is a prestigious professional institute offering purchasing and supply chain management certifications throughout the world in all modes of instruction. IPSCMI is a premier professional certification institute well-known in the United States and the world. 
Blue Ocean Academy has an exclusive tie-up with The US-based International Purchasing and Supply Chain Management Institute (IPSCMI) to offer Certified International Sourcing Manager courses in UAE, Saudi Arabia, Oman, Kuwait, Qatar, Bahrain, Kenya and North Africa.
PROGRAM DIRECTOR
Dr. Sathya Menon
FCIPS, FCILT, FCMI, CPM, CISCM, CPPM, CICCM, CERTIFIED SAP CONSULTANT – SCM/MM
Dr. Sathya Menon is a trailblazer in logistics and supply chain education in the Middle East. He has 25 years of experience (including consulting and training) in the field of Logistics, Supply Chain Management and Purchasing. He has worked with various MNCs like Ericsson, Compaq and large conglomerates like Samtel, Al Futtaim helping them to expand their Supply Chain operations. He has personally trained more than 25,000 professionals in the field of Logistics, Procurement and Supply Chain.
Qualifications  
PhD in Logistics and Supply Chain Management
MBA in Supply Chain Management
MBA in Materials Management
FCIPS – Chartered Fellow of the Institute of Purchasing and Supply (CIPS – UK)
FCILT– Chartered Fellow of the Institute of Logistics and Transportation (UK)
Executive Program in Artificial Intelligence – Future and Impact on Business Strategy – From MIT Sloan School of Management
Certified SAP Consultant for Supply Chain Management from SAP, Germany
FCMI – Fellowship from Chartered Management Institute (CMI), UK
Certified Purchase Manager (CPM) from Institute of Supply Chain Management (ISM) , USA
Certified International Supply Chain Manager (CISCM) from International Purchasing and Supply Chain Management Institute (IPSCMI), USA
Certified International Commercial Contracts Manager (CICCM) from from International Purchasing and Supply Chain Management Institute (IPSCMI), USA
Certified International Professional Training Consultant (CIPTC) from American Certification Institute (ACI), USA
Certified Professional Purchasing Manager (CPPM) from American Purchasing Society (APS), USA
Certified Purchasing Professional (CPP) from American Purchasing Society
<script src="https://www.linkedin.com/autofill/js/autofill.js" type="text/javascript" async></script><script type="IN/Form2″ data-form="12345″ data-field-firstname="12345″ data-field-lastname="12345″ data-field-phone="12345″ data-field-email="12345″ data-field-company="12345″ data-field-title="12345″ data-field-city="12345″ data-field-state="12345″ data-field-country="12345″ data-field-zip="12345″></script>