The region's leading knowledge empowerment enterprise is set organize its second international conference titled "Staying Ahead with Procurement Trends for Expo 20-20" on September 20, 2014 at the iconic Atlantis Hotel in Dubai, UAE.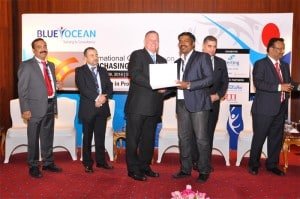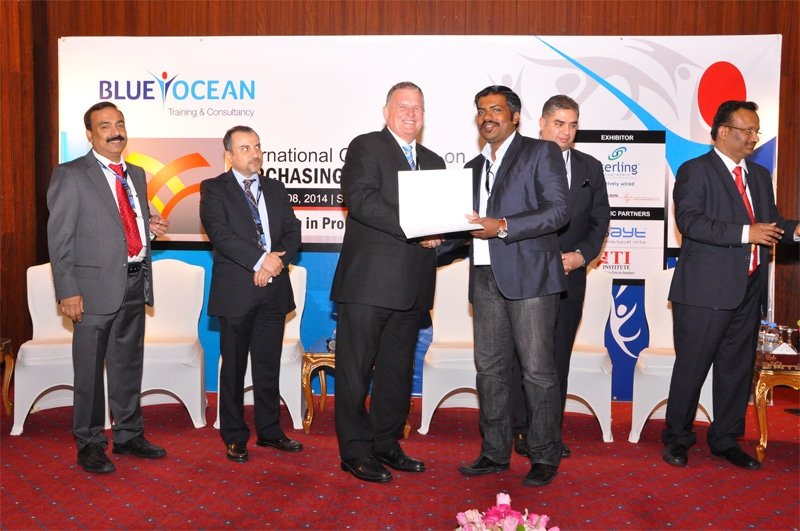 The one-day conference will get together heads of Supply Chain and Procurement and important policy-makers from this region (who have played a crucial role in transforming UAE into the leading supply Chain hub that it is today) to analyse contemporary trends and pave the foundation for future innovation in the procurement industry.
Marketplaces worldwide are witnessing an unprecedented pace of change. As a result, businesses are rapidly re-evaluating their operating models and market strategies not just to withstand these market forces, but also to capitalize on them. The conference will focus on challenges and the missing links in the international supply chain as the world shrinks into a global marketplace.
Competent procurement professionals have stepped-up their game, fundamentally changing the way they work with the business and – as a result – are increasingly taking a leadership role in helping drive growth and reduce costs across the organizations.
The upcoming conference, a sequel to the First Blue Ocean International Conference on Procurement held in Qatar earlier this year, will feature eminent speakers drawn from different areas of specializations in global supply chain. There will also be an active participation from Blue Ocean Procurement and Supply Chain Forums.
The conference will help to create a "think tank" composed of industry specialists from all sectors, who will provide smart solutions to existing issues while determining the way forward.
"We are at a crossroads – it is important for us to look back at the country's successes and not lose track of the concepts that made Dubai and the UAE into an international trading and logistic hub," explained Mr. Abdul Azeez, Regional Director, Blue Ocean Academy.
Panel discussions will shed light on "Why benchmarking is important to Supply Chain" with speakers like Sara Lee from Weatherford Drilling International, Engineer Moustafa Ahmad Helmy, Head of Systems Support, Business Support Department, Procurement Directorate, Qatar Foundation, Ali Mohammed Saleh Al-Hussaini, Section Head – Procurement and Supply, Ma'aden Phosphate Company, Benu Chatterjee, General Manager – Purchase (International Operations), Sterling & Wilson, Rajesh M. Bhandari, Director, Arihant Education Foundation and Percy Jal Engineer, Regional Head, Corporate Relations, Blue Ocean Academy.
The speakers will focus on how companies need to make use of the latest technologies and the skills of empowered professionals to push profits in a resurgent Middle East economy. To improve their supply chain performance, companies are adopting new best practices. This session will highlight the ones that are making the greatest impact.
The second panel discussion will showcase international best practices in supply chain. The supply chain is everything between Supply and Demand and is effectively all of the "Buy-Make-Move-Sell-Stock" processes. Here we look at varied definitions and explain how the supply chain is involved (but is often not recognized) in the business practices of every organization.
Companies report that their top concern is the continued lack of supply chain visibility due to manually-driven processes. The second-highest concern is the uncoordinated nature of global supply chain processes across all the parties involved. Challenges with aligning multi-party actions and poor supply chain visibility result in an imbalance of supply and demand across tiers, leading to stock-outs, significant "just in case" inventory carrying costs, high transportation costs, and extended cycle times.
The panelists include Dr. Sathya Menon, Executive Director, Academics, Blue Ocean Academy, AmrTawfik, Region Logistics Manager, Weatherford Oil Tool Middle East, Ismail Hussain Al-Askar, Sr-Procurement Materials Specialist, Saudi Aramco, R. V. SrinivasRao, Manager Procurement & Logistics, Qatar Airways, VP Menon, General Manager, Career Institute, Dubai.
As Dubai readies itself to greet 25 million visitors for Dubai Expo 2020, the spotlight is on the new trends in international procurement and supply chain that will define its future. The Dubai World Central Logistics Park and the Maktoum International Airport has truly turned Dubai into an international trading hub. New jobs are being created every year in the UAE and in other Middle East countries. Challenging opportunities await those who can captain the industry in the future.