Free Training for Healthcare Professionals
Blue Ocean Academy, the award-winning training institute in the Middle East, will provide free online training to the frontline healthcare workers in appreciation of their selfless service for the public. While things are gradually getting back to normal in the UAE, the country is greatly indebted to the healthcare workers for their sedulous efforts to flatten the curve. The complimentary online training is Blue Ocean's humble way of expressing gratitude to the people who have been on the frontline of the battle. Professional training and certification will be a great step in their career and enable them to have a brighter future during times of uncertainty.
The free training initiatives of Blue Ocean have helped thousands of individuals to attain professional certification in their industries. Free training was provided to the citizens of UAE, Oman and Azerbaijan and its own students to ensure that they could continue learning amid the financial difficulties. The academy has provided more than 6000 hours of online training and the quality of training assisted the students to complete the international certification examinations with a 98% passing rate.
As part of the free training initiative, the frontline health workers can enroll for the professional certification programs and acquire the additional skill to overcome the challenges in the tough market. While the training is provided free of cost, they need to pay the examination fee to the concerned international certifying body.
Following are the course categories in which we offer training:
Logistics and Supply Chain
Procurement and Purchasing
HR and Admin
Six Sigma
The frontline healthcare workers can enroll themselves for the courses or even nominate other colleagues in their circles to join the course. The last date for registration is 31st August 2020. 
While the training is provided free of cost, students should pay only the examination fee to the certifying body to obtain the international certification. For course completion certificate approved by KHDA, additional fees will be applicable.
Feedback from our Healthcare Clients
Blue Ocean Featured in Press
Refine your skills with an
Award Winning Organization
Recognized across Middle East and Asia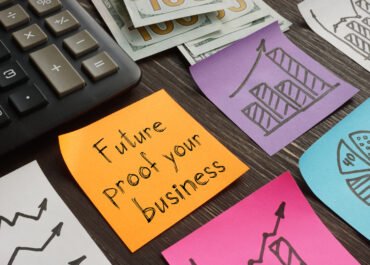 A few days back, October 13th to be exact, I bumped into a friend of mine, working for a major…