Welcome To Free Six Sigma Yellow Belt Workshop
Learn proven quality management tools to drive operational efficiency in your organization
Participants will learn the different phases of Define, Measure, Analyze, Improve and Control (DMAIC) and how to build a project charter. Additionally, participants will learn about quality tools and statistics to help them formulate problem statements and translate them into measurable format.
What Topics are Covered?
Principles of Six Sigma
Roles and responsibilities in Six Sigma
Six sigma metrics
Six Sigma methodology – DMAIC
Root cause analysis techniques
Concepts of Lean
The Eight Wastes
Control methods
Speaker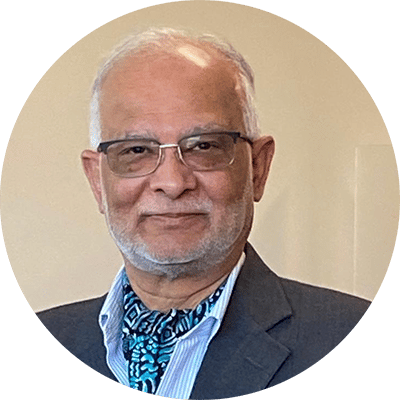 Dr. FARRUKH Z. KIDWAI, PhD.
"Six Sigma Master Blackbelt"
"JONAH" Theory of Constraint"
Trainer – Blue Ocean Academy
Dr. Farrukh Kidwai is a Senior Executive with experience in Hospitals, Banking, Insurance, Human Resource, Aviation, and Manufacturing in multinational companies in the U.S.A., and Middle East & North Africa Region. He has extensive knowledge and expertise in initiating and implementing Value Stream Management, Capacity Analysis, Business Process Reengineering, Lean Six Sigma & PDSA, Performance Measurement and Customer Loyalty. He has also led teams of direct and indirect professionals and executives in the USA, Europe and Asia and designed and implemented Key Performance Indicators in several organizations to increase market share.
Professional Experience :
System Director Performance Improvement (PI) at Luminis Health, Annapolis, MD, USA
Senior Performance Improvement Consultant at Bon Secours Mercy Health, Marriottsville, MD, USA
Lean Facilitator at Greater Baltimore Medical Center, Baltimore, MD, USA
Vice President, Group Head of Business Process Engineering & Service Quality at Noor Bank/ Noor Insurance
Vice President, Service Quality & Business Process Engineering at Sharjah Bank, U.A.E Local Financial Institution
Corporate Champion for "Operational Excellence" (CCO) at W. L. Gore & Associates Inc., U.S.A Global Manufacturing Corporation
General Manager, Blue Ocean Academy
CEO, Best Places to Work
Qualifications :
Doctor of philosophy (PhD) in Engineering Management- Western International University, U.S.A.
Master of Science & Technology in Industrial Engineering Management – Arizona State University, U.S.A.
Bachelor of Science in Industrial Supervision – Northern Arizona University, U.S.A.
Six Sigma Master Blackbelt, CSSMBB2140628822 – American Certification Institute, U.S.A.
Certifications :
Noor Bank, Dubai, U.A.E.
President – TOASTMASTERS, 2009 – 2010
Delaware Manufacturing Extension Partnership, DE, U.S.A.
"MEMBER ADVISORY COUNCIL" DEMEP, 2004 – Lifetime
American Society of Quality, Delaware Chapter, U.S.A.
"EXAMINER" Delaware Quality Awards, 2003 – 2004
The National Conference for Community and Justice, DE, U.S.A.
"BOARD OF DIRECTORS" NCCJ Delaware Region, 2003 – 2004
Junior Achievement Program, Delaware, U.S.A.
VOLUNTEER TEACHING PROGRAM IN SCHOOLS, 2000 – 2005
Dubai Economic Department, Government of Dubai, U.A.E.
"EXAMINER" Dubai Quality Award Group, 1998 – 1999
Prism Corporation, Key Biscayne, Florida, U.S.A.
"PDCA & 6 Sigma" CERTIFICATION (Citibank), 1998
Avraham Y. Goldratt Institute, New Haven, Connecticut, U.S.A.
THEORY OF CONSTRAINT, "JONAH" CERTIFICATION, 1996
Forum :Six Sigma Forum
Seminar :Free Six Sigma Yellow Belt Workshop
Topic :Six Sigma Yellow Belt
Date :07th January 2022
Time :11.00 am – 5.00 pm (Dubai, UAE Time)
Phone :+971 5458 156 18