Green Supply chain management practices
As environmental issues have become a major global concern, organizations are required to implement environmental-friendly practices. While traditionally, supply chain management was mainly concerned about cost-efficiency, profitmaking and ensuring customer satisfaction, the current scenario goes beyond that. Managing a green supply chain is a win-win scenario for the organization as well as the planet. Recently, we have seen many big companies taking vows to work only with suppliers who abide by social and environmental standards. However, it is easier said than done. Several giants have also faced reputational damage as their suppliers compromised on these grounds. So, what we need is a more practical and sustainable solution. What is Green Supply Chain Management? Green Supply Chain Management (GSCM) refers to the idea of implementing sustainable practices in the supply chain. As per the GSCM principle, all stages of supply chain management including product design, sourcing and selection, manufacturing, production and end-of-life management must be as per the global sustainability standards. The green supply chain concept aims to mitigate environmental degradation and pollution by adopting green practices in business operations. Along with reducing the harmful effect of supply chain operations on the environment, the green supply chain also focusses on value addition through the operations of the whole supply chain. Key principles of GSCM

Apply environmentally-friendly practices to the entire product lifecycle, including design, procurement, manufacturing, assembly, packaging, logistics and distribution.
Integrating eco-friendly concepts into supply chain management with green practices like green purchasing, green sourcing, green distribution and warehousing, green transportation and reverse logistics.
Taking deliberate steps to mitigate carbon footprint
Training employees about the necessity of following sustainable practices in operations.

Benefits of green supply chains From a broader perspective, green supply chains help us to protect the planet and preserve the resources for future generations. But there are several other benefits for the organization as well.

Minimize pollution: When companies try to implement green practices at each stage of a product lifecycle, they can minimize the harmful effect that it may have on the environment.
Enhance reputation: Nowadays, customers prefer socially responsible brands. Several big names have faced reputational damage pertaining to the environmental hazards caused by their business operations. Due to this reason, most organizations are adopting a green approach to enhance their reputation.
Saving costs: The main hurdles that prevent widespread adoption of green strategies is the misconception that it's expensive. However, the fact is that it helps the companies reduce costs. For instance, when a company replies on local sourcing, it is reducing the wastage of energy as well as saving transportation costs.
Improve business: Investing in green initiatives will demonstrate the organization's commitment to the planet and also the human race. This is beneficial in satisfying partners, customers and the authorities that help them win more business.

Best practices in implementing the green supply chain

Supplier selection: The green approach prioritizes the internal green initiatives as well as the suppliers' green performance. Choosing suppliers who follow green standards is crucial in sustaining an environmentally-friendly business. Green sourcing: Procurement professionals must integrate green thinking into their purchasing strategy. They must buy products that have eco-friendly characteristics like reusability, recyclability and the non-use of dangerous chemicals. This will make the suppliers aware of the need to manufacture green products.
Green product and process design: The green product and process design include various aspects like the use of environmentally friendly raw materials, design for minimized consumption of material and energy and the reduction of waste in the entire process. Green design and manufacturing of products encourage reusing, recycling and remanufacturing of products.
Green transportation and reverse logistics: Organizations must evaluate the mode of transport that they use for their products. They must analyze their network to find ways of consolidating shipments to maximize efficiency and reduce wastage. Undeniably, global logistical and supply chain operations mainly depend on energy as well as fossil fuel, which harms the environment. To avoid this, organizations can use renewable energy and biofuels. Companies must also focus on end-of-life management and ensure disposing of the existing product responsibly, transitioning to a different product causing minimal damage to the environment.

Nurturing sustainability through training Adopting a green strategy in business has become the need of the day. Research shows that training can promote sustainability and make people aware of the best practices in green supply chain management. This is an indirect approach that can be used by organizations to enable their employees, suppliers and other stakeholders to learn the sustainability principles and implement them in the organization.
For more info contact us: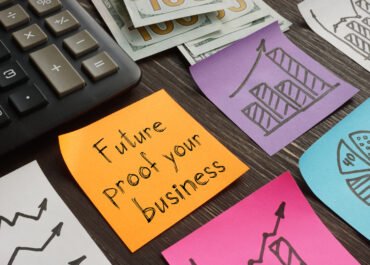 A few days back, October 13th to be exact, I bumped into a friend of mine, working for a major…