HR Training for Non-HR Managers is designed to help different department managers to manage their staff better by equipping them with critical HR skills. This course focuses on key issues for managers, such as handling employee interviews, on-boarding, appraisals, training, grievances, and much more.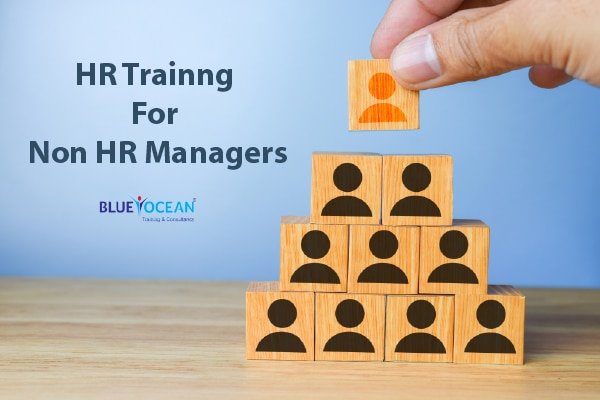 Who Should Attend:
Human Resources Professionals, Personnel Planners, Strategic Planners, Senior Line Professionals and Employee Relations Professionals
Members of project groups who are developing employment practices
Supervisors and Team Leaders taking responsibility for the Human Resources or Personnel Function
Supervisors or Team Leaders who wish to improve their knowledge of professional employment practices
Training Methodology:
Delivery of this course will involve an interactive and communicative approach to learning through attendee participation in a variety of techniques, activities and games.
The course will be include classroom activities, case studies, group discussion, role play, games, video segments, and practical exercises.
The Course Objectives:
The main objectives of this course are to provide participants with the skills and tools to…
Use a strategic model to build Human Resources strategy, and know where strategy fits into corporate business
Be able to transform strategic requirements into Human Resources objectives using the Human Resources model
Be able to create Human Resources strategic action plans to achieve business objectives
Be able to provide innovative predictive information
Have practiced business information interviews and presenting results
See the big picture for the future of employment and performance through people
Build your professional confidence
Build and produce high level management information
Identify the context for change – the economic and social changes that are driving employment change
Identify current employment practices and establish an agenda for change
Look at international developments in employment practices
Establish a series of best practices covering such issues as Leadership and Management Style, Recruitment and Retention, Performance Management, Work Organization, Equal Opportunities, Industrial Democracy, Employee Relations and Communications, Consultation and Involvement
The Course Outlines:
The formulation of strategy – How it works – The process explained :
Introductions and program objectives
Why taking Human Resources to executive level is such a good idea – greater opportunities, bigger job – long term security and it's what world class businesses want
Where strategy fits with the Vision, mission and operating plans
Traditional approach to strategic planning
The new Human Resources model -10 steps needed to form a Human Resources strategy
The strategic model how it works
Translation strategic requirements into business action plans – including the formation of human resources budgets:
The formation of Strategic objectives and how to translate them into the Human Resources model
Building Business actions plans
Building Strategic action plans – getting others committed; No SAP – what can happen
Producing Executive financial information – unit costs and spend analysis
Advanced predictive trends and management information – getting the big picture :
Why executives need predictive information
Executive must be good at predictive information – trend analyze
Software for predictive planning and trend analysis
Other predictive factor to review, succession planning, emergency planning
Key performance factors – maximizing human capital :
Measurement tools – organizational maturity, corporate culture etc.
Relationship between performance and competence
Valuing human capital – how to do it
Critical performance indicators
Presenting at executive level
Understanding and being able to act on high level of human resources trends :
World trends – employment, inclusion, new employee expectations
World business trends – leadership, team working, employment/ supervision ratios
Changing Trends relating to Human Resources
Contact us today for a customized course as per your requirement
Call: +971 4 314 8500