Kaizen: Ensuring continuous improvement at workplace
It is impossible to reach perfection as there is always a scope for improvement. However, you will get better and better when you strive to be perfect. This is a philosophy that you can apply in your personal as well as professional life. In business, the organizations that believe in continuous improvement will thrive rather than those who believe that they are fine.
The efforts to reach perfection help to attain success. Whenever we discuss continuous improvement in the workplace, Kaizen is one of the most important approaches that come forth. Kaizen is a Japanese word that can be translated as 'improvement'. As per the kaizen philosophy, the improvement of systems, programs, and people is a continuous, on-going process. It requires that everyone in an organization from the CEO to the bottom-line employees should work towards ensuring on-going improvement.
What is Kaizen approach
The concept of kaizen was introduced by Masaaki Imai in her book titled 'Kaizen: The Key to Japan's Competitive Success'. It was translated into 14 different languages and Kaizen became the buzz word in business. Kaizen focuses on the small positive steps taken by an organization that together lead to a greater outcome in contrast to the drastic measures adopted for a transformation.
Three pillars of Kaizen
Kaizen works on three pillars which describe its main aim and focus.
The workplace: The productivity of employees mainly depends on the physical environment in which they are working. A better workplace will improve the satisfaction of the employees and have a direct impact on their performance. The workplace should be clean and well-organized with the right number of tools required for the employees.
Waste elimination: As per the idea of lean management, the resources used in a process either add or don't add value to the product being processed. Any resource that doesn't add value to the product is considered as waste and should be eliminated.
Standardization: Standardizing work means setting specific standards by which all works of an organization should be done. Benefits of standardization include waste elimination, lowered costs, increased productivity and consistent workflow.
Difference between Kaizen and innovation
Though kaizen and innovation improve the functioning of a company, both are poles apart. The difference lies in the way of implementation and the results that they bring in the company. Masaaki Imai has stated that there are two important management components: maintenance and improvement. Maintenance involves improving the existing activities on technological, managerial and operational levels, whereas improvement can be divided into Kaizen and innovation.
Kaizen refers to the minor improvements carried out by the staff members of the company. Innovation is a large-scale process that involves big changes in technology and equipment. Kaizen is about the baby steps taken at a time to improve the individual or overall functioning of a company on a daily basis. Innovation is not something which you can execute on a day, it may take a long time and result in drastic improvement.
Kaizen training
Kaizen training program emphasizes the idea that there is always room for improvement in every organization. Employee retention, customer satisfaction, improved efficiency, and enhanced problem-solving skills are some of the benefits that you will have after implementing Kaizen at the workplace. Continuous improvement is integral for the flourishing of all businesses regardless of the industry and market in which they operate. Kaizen training is the first step that you can take for ensuring the quality of your products or services.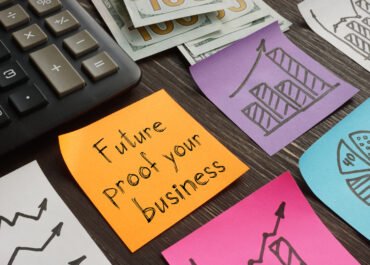 A few days back, October 13th to be exact, I bumped into a friend of mine, working for a major…