The Rebirth of L&D- Free Webinar

Blue Ocean Academy conducted a free HR webinar on the topic 'The Rebirth of L&D -Creating Business Value through Performance Consulting'. The webinar was facilitated by Dr Sangeeth Ibrahim, who is a Learning & Development Specialist, Human Resources SME, Business Excellence (EFQM) Consultant and Corporate Trainer/Executive Coach with 20 years proven track record of success across multiple industries, seeking an opportunity to add value to the mission of unleashing human potential in the right organization.
Following are the important points discussed in the webinar:
When organizations are downsizing, L&D managers are most often chosen to be terminated first. In a recent survey of Managers, more than 68% of respondents opined that L&D interventions were not helping in improving business performance. So, there is no wonder that the L&D teams are getting dissolved. The main reason is that they have nowadays become order takers.
As they blindly follow the instructions from the management without trying to find the reasons that have compelled to conduct training, the whole process is futile. If they don't add value to their organization, naturally the significance of their role is lost.
So, they need to simplify the process. L&D managers must rise above their current approaches and strive to partner with businesses with the sole objective of adding value. Following are the steps to change the process:
Stop speaking the language of HR to managers which include competency framework, leadership competencies and value indicators.
Understand the root causes of non-performance and hold relevant stakeholders accountable
You may not be responsible for process improvement, but you are responsible for performance improvement
Shift your thinking from learning needs analysis to performance needs analysis
Rebrand yourself from a training provider to a Performance Consultant
Performance Consulting
The Job of L&D managers is to deliver business results by changing behaviours/mindsets. They need to find answers to the following questions:
What do you want attendees to start/stop doing?
What business results will that impact? Can we measure this?
What is stopping them from doing this now?
What leads to non-performance?
Factors leading to non-performance
L&D managers have to speak to the trainees before conducting the training. They must understand the main factors that lead to non-performance. Following are some of them:
Don't know what to do
Don't know how to do it
Attitude
Lack of tools
Job is Boring/Unchallenged
Lack of feedback
Lack of support
Process gaps
Market conditions
There is a concept called the Performance Ecosystem. While the L&D managers usually consider that the factors of non-performance are all related to the worker, the fact is that most of the factors are related to the work, the workplace and the world (market conditions). Several factors are concerned with the organization in which you are working. So, the training won't be effective if these gaps are not filled.
The L&D managers must come out of the traditional approaches that they have been using for long and think from a fresh perspective. Then only, they will be able to bring a positive change in the employees and add value to their organizations.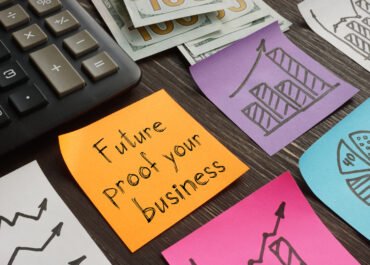 A few days back, October 13th to be exact, I bumped into a friend of mine, working for a major…