CISCP or the Certified International Supply Chain Professional certification
program is aimed at introducing the fundamentals of supply chain management to candidates. One of the most preferred courses in supply chain training, the CISCP program is the world's first professional supply chain certification. The course is accredited by the International Purchasing & Supply Chain Management Institute (IPSCMI), USA which is a premier global institute for supply chain management studies.
IPSCMI offers a wide range of supply chain courses out of which the CISCP – CISCM dual training program is one of the most in-demand Logistics training by professionals across the industry. CISCP is the first step of this training.
The primary goal of the CISCP program is to introduce students to international transportation and logistics ideas as they apply to international supply chain management.
The course extensively covers the fundamental concepts and principles like business logistics, supply chain management, and international regulatory standards that are needed to source and deliver the right product at the right place at the right time, and within the right budget.
Through the CISCP qualification, logistics and supply chain professionals learn new skills and innovations necessary to deal with modern Supply chain, logistics, procurement, warehouse management, shipping, production, and distribution methods.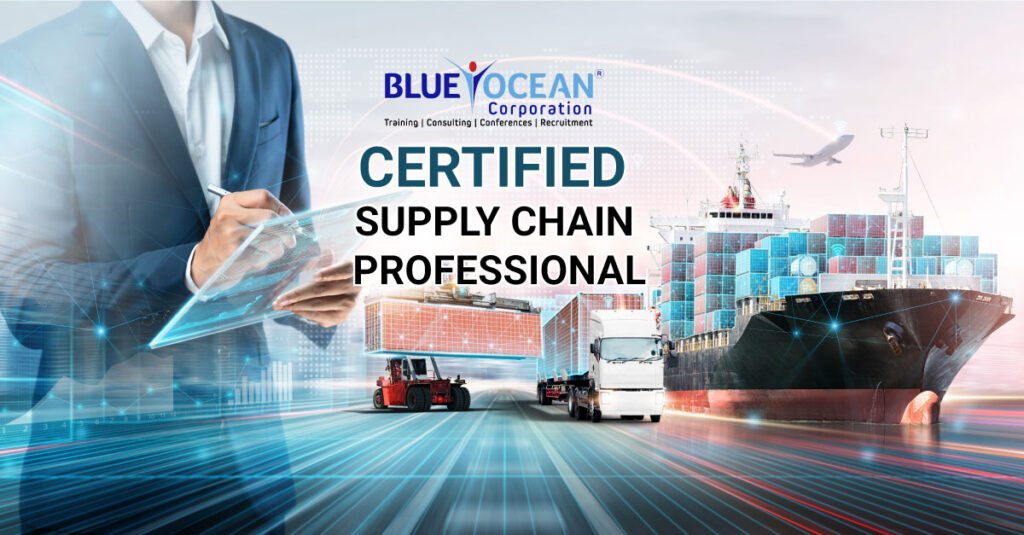 High demand for Certified supply chain leaders
The global supply chain has witnessed several crises over the years. These crises continue to test the resilience and flexibility of supply chains, the capability of the supply chain leaders. The global supply chain has to be both resilient and sustainable.
The demand for capable supply chain leaders and supply chain professionals will never fade out. Tackling the supply chain of the future will require leaders who can efficiently predict, plan and manage the dynamic nature of supply chain. During hiring, companies give more preference to certified professionals as it is a valid proof of your knowledge and skillsets.
Earn higher salaries
Efficient supply chain professionals also have steady and prosperous careers. And this efficiency is powered by the knowledge and insights that comes from advanced Logistics courses like Certified International Supply Chain Professional – CISCP. Not only will it enhance your strategic and functional abilities but also help you attain the career growth you always dreamt of.
CISCP-certified professionals earn 48% more salary than their non-certified peers. Higher salary packages are also one of the major reasons why more and more logistics and other supply chain professionals are enrolling in the CISCP program.
Better decision-making abilities
CISCP certification refines your skills to be able to do better decision-making. You will have a deeper understanding of the intricacies of supply chain, warehousing etc. and will be able to manage logistics scenarios better. A certified supply chain professional can more efficiently track complications and enact solutions, thus minimizing unnecessary risk mitigation costs.
Keeping up with tech trends
Technology has already started to dominate supply chain. Supply chains of the future will be heavily tech-enabled. By acquiring the expertise from CISCP, professionals can utilize the best possible technology to reduce and resolve the chances of supply chain bottlenecks.
Supply chain automation
In addition, qualified supply chain leaders can implement new efficient technologies in the current structure and streamline processes better. This will result in improved business operations.
Supply chain professionals are expected to have complete knowledge of the industry's best practices, regulations and trends. The CISCP tag is a valid proof of your comprehensive understanding of all these fundamental principles. It is also a great asset that leverages your potential, enabling you to take up senior leadership roles in your organization.
Be it landing a job easily or getting a salary hike or promotion, the CISCP badge is a powerful differentiator in your resume.
Online and offline training
The CISCP program at Blue Ocean Academy is available both in online and classroom training modes.
Who should go for CISCP
The course is highly recommended for supply chain and warehousing executives and managers. Plus, the training is also commonly pursued by logistics managers, transport managers, operations managers, and procurement managers.
Course Outline
Fundamental principles of Logistics and Supply Chain Management
Demand Planning and Forecasting
Procurement in Supply Chain
Transportation Planning and Management
Warehousing strategies
Inventory Management
INCOTERMS 2020
Trade Payments Methods
Supply Chain Strategies
Managing Partnerships in Supply Chain
Risk Management in Supply Chain
Sustainability in Supply Chain
Supply Chain Excellence
Emerging Technology and Supply Chain
What's next?
Upon successful completion of Level I CISCP, candidates move on to Level II i.e. Certified International Supply Chain Manager (CISCM) The second step in this series of logistics training, the CISCM program is designed to help supply chain leaders acquire advanced level knowledge of the principles of supply chain management.
Request a Call back