Top buyers are in huge demand around the world and can achieve extremely high positions within companies. But in future you will need a license to practice as a Buyer.
Get an International Purchase Management Certification and Shape your career path.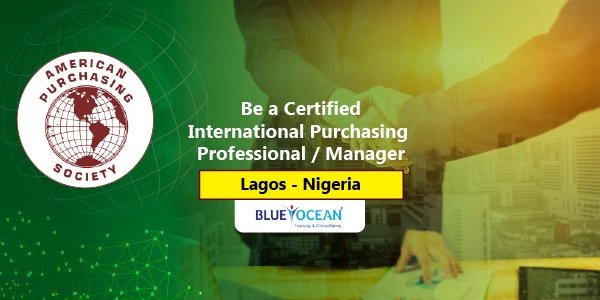 The CPP – CPPM certification from American Purchasing Society APS-USA is meant for all purchasing professionals who need the right credentials and skills to set themselves firmly on the road of success. This is a foundation course that helps a professional to understand the basic tenets of international sourcing, procurement and risk management. This course is ideal for procurement and supply chain professionals who are already working in the procurement department of any organization and need a certification for a promotion or to validate their knowledge and professionalism.
For more details Download CPP-CPPM Course Brochure
Program Director:
Dr. Sathya Menon is a trailblazer in logistics and supply chain education in the Middle East. He has 25 years of experience (including consulting and training) in the field of Logistics, Supply Chain Management and Purchasing. He has worked with various MNCs like Ericsson, Compaq and large conglomerates like Samtel, Al Futtaim helping them to expand their Supply Chain operations. He have trained more than 25,000 professionals in the field of Logistics, Procurement and Supply Chain.
Qualifications
PhD in Logistics and Supply Chain Management
MBA in Supply Chain Management
MBA in Materials Management
MCIPS from Chartered Institute of Purchasing and Supply (CIPS), UK
CMILT – Chartered Member of the Institute of Logistics and Transportation (UK)
Certified SAP Consultant for Supply Chain Management from SAP, Germany
FCMI from Chartered Management Institute (CMI), UK
Certified Purchase Manager (CPM) from Institute of Supply Chain Management (ISM) , USA
Certified International Supply Chain Manager (CISCM) from International Purchasing and Supply Chain Management Institute (IPSCMI), USA
Certified International Commercial Contracts Manager (CICCM) from from International Purchasing and Supply Chain Management Institute (IPSCMI), USA
Certified International Professional Training Consultant (CIPTC) from American Certification Institute (ACI), USA
Certified Professional Purchasing Manager (CPPM) from American Purchasing Society (APS), USA
Certified Purchasing Professional (CPP) from American Purchasing Society
For more details Download CPP-CPPM Course Brochure