Purchasing is not just about buying goods for an affordable price. If you wish to add value to your organization, you must align the purchasing strategy to the business strategy of your organization. In addition, as the majority of raw materials are purchased from multiple suppliers located all around the world, purchasing professionals must develop capabilities to better cope with highly disruptive events. Professional certification will make you confident and capable to deal with the issues in an efficient and professional way.
Enroll in the Procurement and Purchasing management training courses at Blue Ocean Academy to boost your career.
Certified Professional Purchasing Manager (CPPM)
The Certified Professional Purchasing Manager (CPPM) program should be obtained for anyone in a managerial position. As a prerequisite, this manager certification program requires that Certified Purchasing Professional (CPP) Certification already be obtained. CPPM Course Contents 
CIPS Level 4 – Diploma in Procurement and Supply
The CIPS Level 4 Diploma in Procurement & Supply combined with experience in a procurement role will open many more career doors for you. It is a valuable management tool for those moving into junior and middle management procurement roles or those supervising the procurement function. It focuses on organisational procedures and processes including negotiation, planning, risk management and data analysis.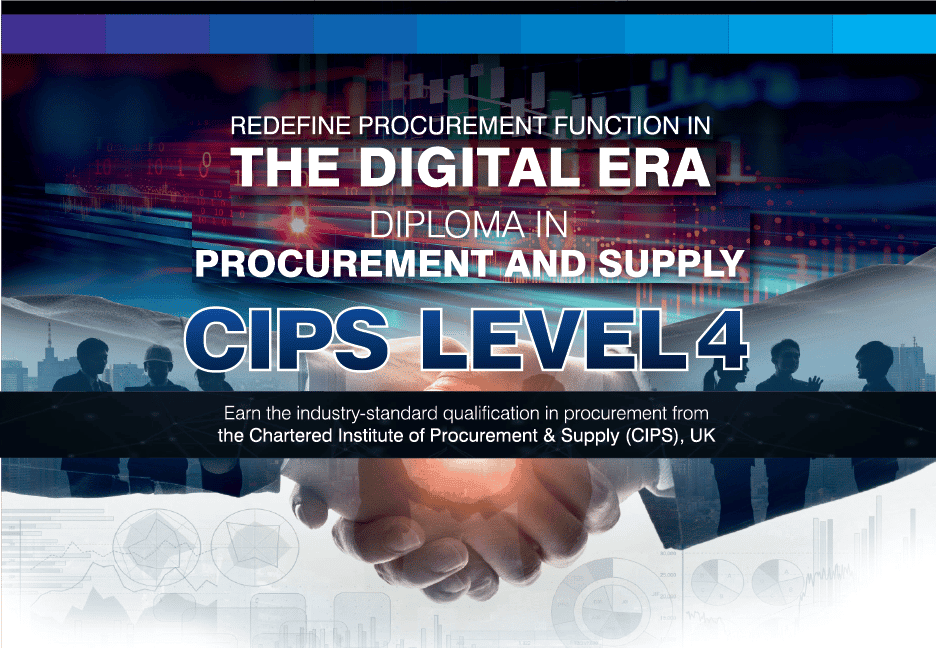 Joining a CIPS qualification programme means you will join the largest Institute in the world for those working in procurement and supply.
Certified International Commercial Contracts Manager (CICCM)
The Certified International Commercial Contracts Manager (CICCM) is designed for US and international business practitioners by The International Purchasing and Supply Chain Management Institute (IPSCMI). It is particularly appropriate for those individuals who wish to increase their commercial contracts management skills. CICCM Course Contents
Program Director: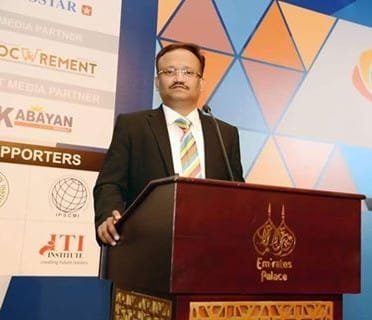 Dr. Sathya Menon is a trailblazer in logistics and supply chain education in the Middle East. He has 25 years of experience (including consulting and training) in the field of Logistics, Supply Chain Management and Purchasing. He has worked with various MNCs like Ericsson, Compaq and large conglomerates like Samtel, Al Futtaim helping them to expand their Supply Chain operations. He have trained more than 25,000 professionals in the field of Logistics, Procurement and Supply Chain.
Qualifications  
PhD in Logistics and Supply Chain Management
MBA in Supply Chain Management
MBA in Materials Management
FCIPS – Chartered Fellow of the Institute of Purchasing and Supply (CIPS – UK)
FCILT– Chartered Fellow of the Institute of Logistics and Transportation (UK)
Certified Executive in Artificial Intelligence – Future and Impact on Business Strategy
Certified SAP Consultant for Supply Chain Management from SAP, Germany
FCMI from Chartered Management Institute (CMI), UK
Certified Purchase Manager (CPM) from Institute of Supply Chain Management (ISM) , USA
Certified International Supply Chain Manager (CISCM) from International Purchasing and Supply Chain Management Institute (IPSCMI), USA
Certified International Commercial Contracts Manager (CICCM) from from International Purchasing and Supply Chain Management Institute (IPSCMI), USA
Certified International Professional Training Consultant (CIPTC) from American Certification Institute (ACI), USA
Certified Professional Purchasing Manager (CPPM) from American Purchasing Society (APS), USA
Certified Purchasing Professional (CPP) from American Purchasing Society