Supply Chain Management: All You Need to Know
Defining Supply Chain Management  
Supply Chain Management can be defined as the management of the complete production flow of goods and services as well as all the processes that transform raw goods into final products.  It entails simplifying and planning a company's supply side, which is crucial to securing a competitive advantage and customer value in the marketplace. 
Supply Chain Management or SCM involves coordinating and managing a range of activities, including sourcing and procurement, production planning and scheduling, inventory management, transportation and logistics, and customer service. Effective SCM requires collaboration and coordination among various stakeholders, including suppliers, manufacturers, distributors, retailers, and customers. 
Maintaining on-time delivery of goods and cost-effective processes are essential for businesses to optimize their supply chain. By optimizing the supply chain, organizations can improve efficiency, reduce costs, and better meet the needs of their customers.  
Overall, SCM is a complex and dynamic field that requires a combination of strategic planning, operational execution, and continuous improvement. 
Understanding how supply chain management system works 
Each part of the supply chain has its own processes, benefits, and challenges. Certified supply chain training helps in gaining a comprehensive insight into these processes and the ways to make them work efficiently. 
Traditionally there are five fundamental components of the supply chain management system.
Planning

Planning is the earliest stage in the SCM process. Successful supply chain teams are adept in predicting and planning customer and manufacturing demands. The company's own business goals, current market trends and future needs must be considered during the planning stage. Decisions like whether businesses need to make their own goods or source materials from a supplier are also made at this stage. The

Certified International Supply Chain Planning Manager (CISCPM)

is designed to introduce the complete elements of fundamental planning to professionals and train them on how to integrate all planning functions within the organization. 

Sourcing

The sourcing stage involves the identification and selection of the right suppliers who will offer the raw materials used in manufacturing. Choosing the right suppliers who can provide cost-effective quality materials on time is critical to maintaining efficient supplier relationship management. The

Certified International Sourcing Manager (CISM)

program helps professionals to master the techniques of supplier selection process and supplier segmentation. The key processes involved in the sourcing part are ordering, receiving, inventory management, along with authorized supplier payments. 

Manufacturing

Next is the manufacturing process during which supply chain leaders must organize the various activities for manufacturing the product from the sourced raw materials. This process needs to be monitored continuously to maintain the balance in rise and fall in demand. In addition, other activities like quality testing, packaging activity, scheduling for delivery are also included in this stage. The

Certified International Supply Chain Professional (CISCP)

and

Certified International Supply Chain Manager (CISCM)

programs from IPSCMI are one of the most popular

supply chain trainings

availed by thousands of supply chain professionals worldwide to gain an overall mastery in SCM. 

Shipping and Delivery

Post manufacturing and packing, it is now time to ship and deliver the products. In this stage, your customers come directly into the picture, which is why this is a fast-paced process and must be handled efficiently. Warehouse management, handling of shipping and logistics are some one of the key activities involved. 

Return of goods 
The return of products is the last phase of supply chain management, and one of the most sensitive parts, as it deals with customer satisfaction. The reason behind the return of the product should be clearly identified and if the error is on the part of the company, it should be immediately sent for assessment. Also known as reverse logistics, the return process must be handled efficiently wherein the product is brought back to the company and refunds are assigned to customers. 
CILT Level 5 Diploma, CILT Shipping and Freight Forwarding
from the Chartered Institute of Logistics and Transport, as well as the
Certified International Warehouse & Inventory Manager (CIWIM)
from IPSCMI are also some of the most in-demand supply chain training courses taken up by professionals to upskill themselves for these supply chain processes. 
Types of Supply Chain 
Every company's supply chain management model will vary depending on its objectives, strengths, and limitations. Typically, there are six types of supply chain models. 
Agile model – This model is suitable for businesses that face unpredictable demand or customer-order goods and must focus more on expertise than automation. Flexibility is a key feature in this model.

Continuous Flow model – This is one of the traditional supply chain methods that is appropriate for fully developed businesses and industries, where the cycle of steady flow of products continues, without much change or variation in customer demand.

Fast chain model – This is fit for companies that keep changing their products frequently to capitalize on market trends. The fast model ensures that products are manufactured and sold rapidly before the trend ends.

Flexible model – Businesses that are exposed to year-long rise and fall in demand adopt the flexible model. When demand is not the same throughout the year, flexible models ensure that production can be amped up or levelled down as per requirements.

Efficient model – This model gives high priority to efficient management of the inventory and processing orders and is adopted by companies that primarily compete in the tight profit margins industries. 

Customized model – This is a hybrid of the agile and continuous flow models. This model is suitable for businesses that function in highly specialized industries with specific technical requirements.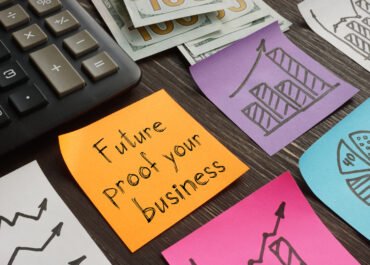 A few days back, October 13th to be exact, I bumped into a friend of mine, working for a major…