Businesses around the world are facing several challenges in the market. There are no shortcuts to overcoming a crisis successfully. A flawless plan, the ability to foresee the hurdles and powerful leadership are necessary to survive in tough market conditions. Upskilling your employees is the best way to emerge stronger from the crisis. They need expert instruction and guidance to handle extraordinary situations and ensure business continuity.
Blue Ocean Academy, the award-winning organization, has been guiding businesses to reduce costs, secure cash flow and improve profitability in these tough times.
Train your workforce to ensure process improvements in:
Logistics and Supply Chain
Warehousing and Inventory Control
Operations
Human Resource Management
Purchasing and Procurement
Transportation and Distribution
Six Sigma
Guiding business to reduce costs, secure cash flow and improve profitability
Build a resilient business model
Reduce operational costs, increase value
Practice efficient working capital management
Implement 5S, Kaizen, VSM to boost productivity
Build an agile and lean supply chain
Implement Six Sigma for operational excellence
Improve warehouse efficiency
Learn business process re-engineering
The customized corporate solutions in the mentioned course categories focus on reducing operating costs, improving warehouse efficiency, ensuring operational excellence, and increasing profits. The courses deal with systematic tools and methodologies that have a proven record of bringing positive changes in organizations.
All the courses at Blue Ocean are delivered by world-renowned faculty. We have completed more than 6000 hours of online training. The positive feedback and 1000+ Google reviews stand testimony to the quality of our training and service.
The corporate division of Blue Ocean Academy lends a helping hand to the organizations to achieve their long-term goals and increase profitability. We provide 80+ customized corporate training solutions for the organizations that do not want to compromise on business excellence. This is the right time to train your workforce and make them capable to tackle the challenges that hinder your business.
Blue Ocean Featured in Press
Refine your skills with an Award Winning Organization
Recognized across Middle East and Asia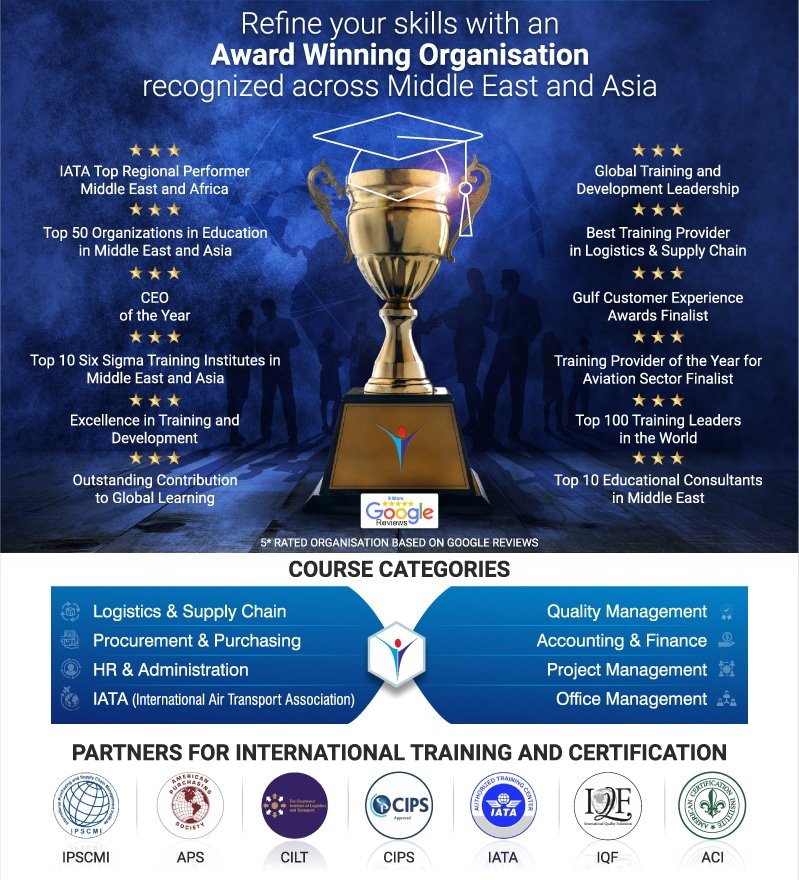 Contact us for Customized Training Solutions